Nicolas Doublet is a race rider who has been passionate about two-wheelers and motorsport since his earliest youth. He started out with motocross racing, then he found his true passion and became a speed racer.
Nicolas has been an active member of the racing community as a rider and/or mechanic since 1994 and has participated in numerous races and championships alongside well-known names such as Marco Melandri and Mazao Azuma. In 2018, he became part of the MXS Racing Team and is competing in this year's Trophée Grand Ouest; he is riding a Madass 125 cc 4-stroke decked out in Maxiscoot colours.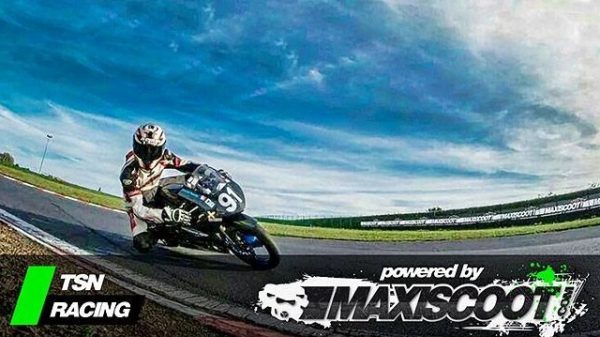 Nicolas began his motorsport career in 1994. His third place in the regional championships encouraged him to continue, and in the following four years he often made it onto the podium and won titles in the G1 and G2 classes at regional championships.
In 1998 he decided to change categories. At the 125 Open, he rode a Yamaha TZ. He finished tenth in this French championship that was dominated by Arnaud Vincent, Randy Depuinet, Gregory lefort and Stéphane Duterne.
In 1999 he participated again in the French 125 Open Championship, this time on a Honda RS, equipped with an engine by Olivier Liegeois, MotoGP tuner of the Benetton Playlife team. Despite an excellent start to the season, making it into the top 5, Nicolas unfortunately had a serious accident, so that he had to drop out of the competition.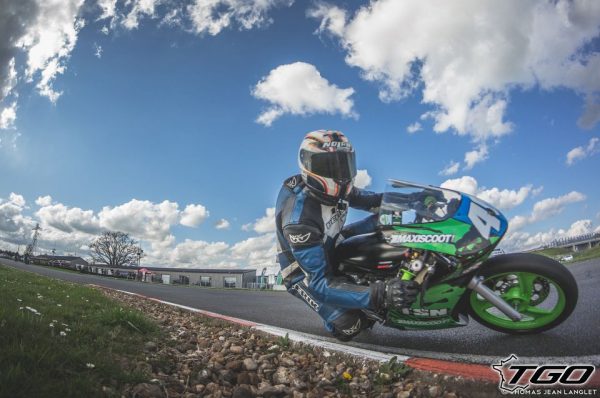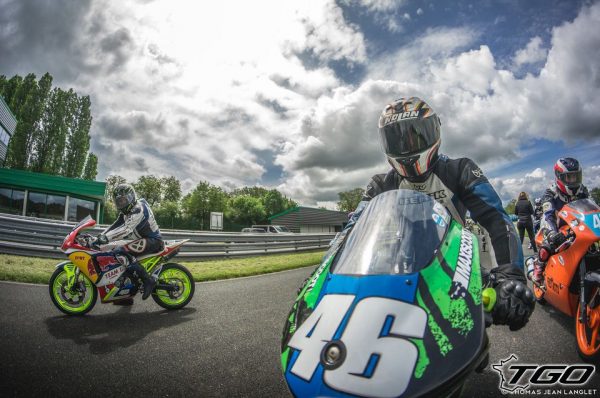 In 2000 Olivier Liegeois offered Nicolas to join the Benetton Playlife team. He became an official MotoGP mechanic for Marco Melandri and Mazao Azuma before retiring from the racing scene.

From 2002 to 2004 Nicolas returned to the race track. He made 1st place in the regional 50cc scooter championship.

In 2004 Nicolas was in charge of tuning the official Polini 50cc gearshift moped to take on the official Conti prototype. At the same time he took part in the G3 category and supported various drivers in tuning their engines.
In 2014, the MP Racing Team asked Nicolas to ride their official prototype. In 2014 and 2015, he won the TGO Championship in the "Proto Vario" category before having to take a break for two years for health reasons.
In 2018 Nicolas made his comeback to take on a new challenge: the Trophée Grand Ouest in the 125 cc 4-stroke category with Maxiscoot!
Nicolas is banking on equipment from renowned manufacturers only to make it to the top of the rankings.
In season 2018m his Madass 125cc is equipped with: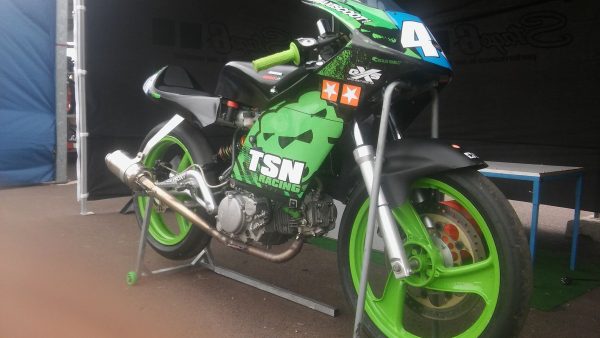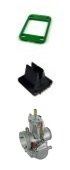 engine 149 YX modifified to 125cc
modified cylinder head
modified racing piston, forged
custom built crankshaft
modified racing camshaft
titanum valves
racing springs
programmable ignition
modified Venturi for carburetor
On August 25. and 26. Nicolas will be competing at the 7th legof the Trophée Grand Ouest in Mer. He is currently fourth in the ranking and will hopefully manage to fight his way up. So give him a big cheer at the starting grid!
Nicolas has an active social media profile and frequently posts and shares photos and results on his Facebook racing page. Please subscribe!!