On September 15 and 16 Maxiscoot will be joining the Scooter Weekend 2018 in Bitburg.The German Scooter Weekend is an absolute must for all 50cc bike fans who want to get some adrenaline into their system.
The program includes the official DSSC Drag Racing Contest, a free circuit track, the free test bench, custom show, burnout contest, sales stands, flea market, auctions and lots of fun! Here is some information on the weekend.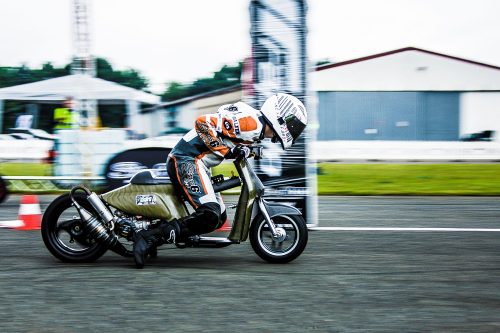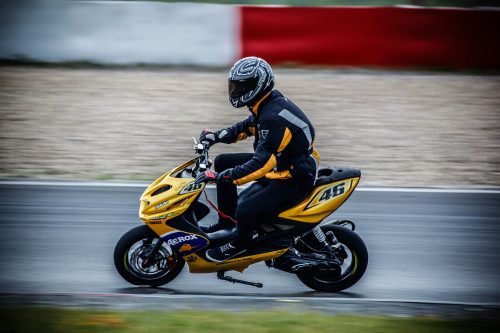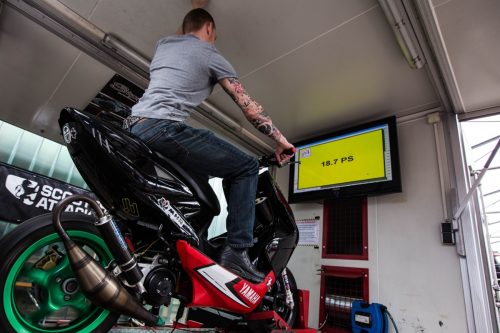 DRAG STRIP 150M
The drag races will take place on the 150 metre drag strip. Free practice will be on Saturday, the official races on Sunday.
TEST BENCH
On the free test stand, All riders can have the performance of their engines tested at the free test bench so they can readjust settings if necessary.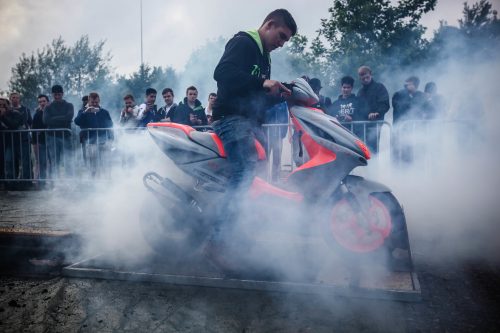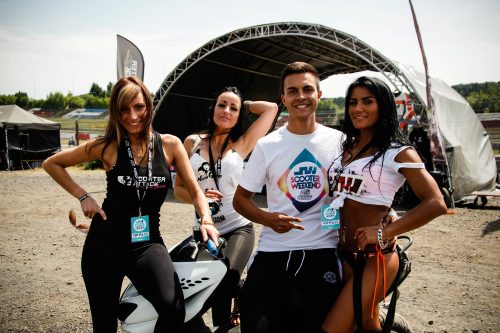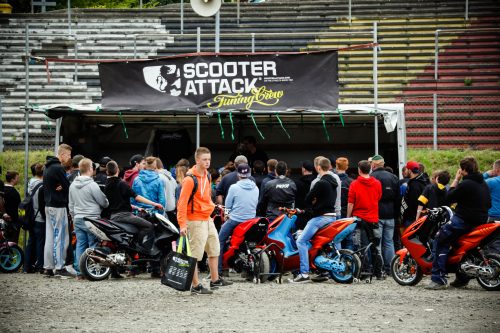 BURNOUT CONTEST
Put the used tires on and let them smoke until they pop! For those of you who love the smell of burnt rubber!
PHOTO SHOOT
As a souvenir of the best moments of Scooter Weekend 2018 you can take some photos with Miss Scooter Attack!
SALES STAND
Stock up on stickers, merchandise articles and stylish clothes at the Scooter Attack stand.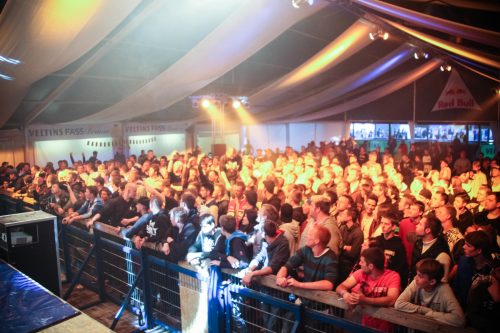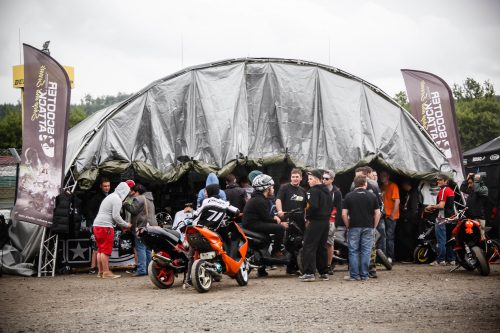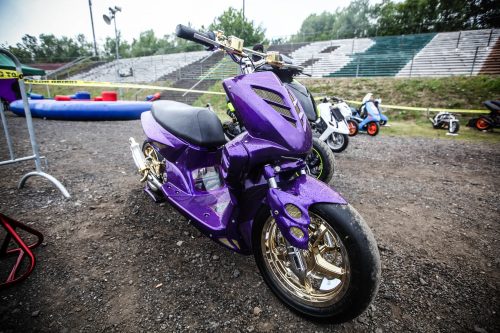 AUCTION
A paradise for bargain hunters, this is a fantastic opportunity to get great products at incredible prices.
FLEA MARKET
Empty out your garage and sell everything you don't need anymore, or pop by to make some great bargain purchases.
CUSTOM SHOW
Custom show for all lovers of elaborate paintwork, sparkling chrome and custom projects! The most beautiful two-wheelers will be awarded prizes by a jury, sorted by category.
BITBURG AIR BASE
Access to the Air Base Bitburg is at 10am on Saturday, September 15., this includes access to the paddocks and the huge campground. We made a deal with Hotel Eifelstern which is really close to the event grounds. You'll get a discount on the room price with the code "Scooter-Weekend".
There will be two race tracks at Scooter weekend 2018: a 150 metre straight for drag racing and a 765 metre circuit track for everyone wanting to go full throttle.
The DSSC time measurement system will be reponsible for precise recording of Reaction and Elapsed Time as well as top speed.
TICKETS AND REGISTRATION
Tickets:
Visitors 20 €
Riders 40 €.
In order to be allowed to participate in the official races, all pilots must be registered and equipped with appropriate protective clothing.
Our photographers will be taking photos throughout the weekend; the photos will then be published in a photo gallery on the main social networks.
If you are interested in attending the Scooter Weekend either as a visitor or as a rider, take a look at the official site Scooter Weekend; you will find more detailed information about the program, the official race regulations and the tickets!
Have a good ride and a lot of fun!