Bericht Drag Racing Event #2 by DRT
On September 8 & 9, it was once again time for the Drag Racing Event #2 2018, organized by the Drag Racing Team from Bordeaux, at the drag strip at Labarde. No need to mention that Maxiscoot and the MXS Racing Team were part of the weekend's action to crank it up to 11.
And just like for the first DRE, almost 200 drag racers showed up to go full throtte on their scooters, supermotos, mopeds and drag bikes, all of it under professional conditions and 100% legal.
Now it's on to Scooter Weekend in Bitburg, but first we want to give you a brief report on Drag Racing Event #2, as always with rankings and photos.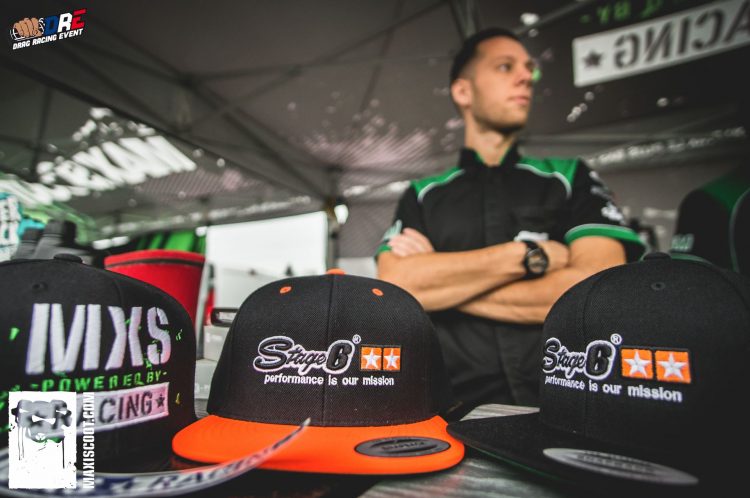 200 meters in only 6,47 seconds
On Saturday, after the mandatory technical inspection, pilots and mechanics had the opportunity to use the free practice session to adjust their engine settings and perfect their starts. Then the official races were opened, the times got shorter and shorter, and the distance between the competitors got smaller and smaller. The fastest single cylinder race bikes ran in the Elite category. Congratulations to Fab of Team Rpc 83, supported by his tuner Jc Racing, who covered the 201 meters in 6.47287 seconds with a top speed of 170 km/h on the BiNaza powered by Kasimir! Awesome performance!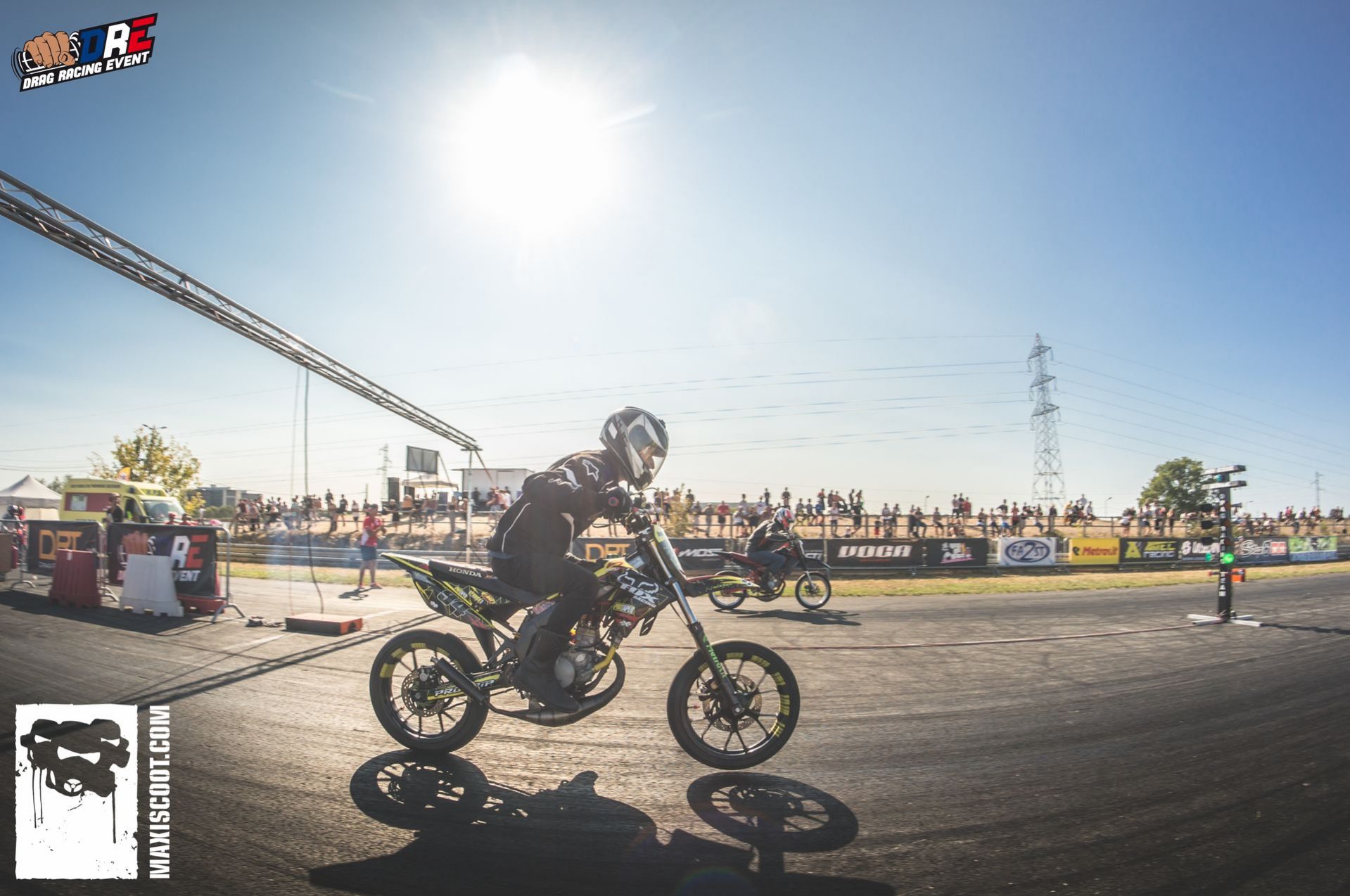 Disassembling and Reassembling of a Stage6 Cylinder in 0'57
Our Maxiscoot stand gave out two rounds of goodies and hosted the popular Pit Stop Challenge, where once again many tried their luck this year. Unsurprisingly Alexis from Team Lrt Preparation won the challenge, he managed to remove and reinstall a Stage6 cylinder in less than a minute. Well done Alexis, and congratulations to all the other participants who will be give it another go on ScooterPower Drag Day #2 in October.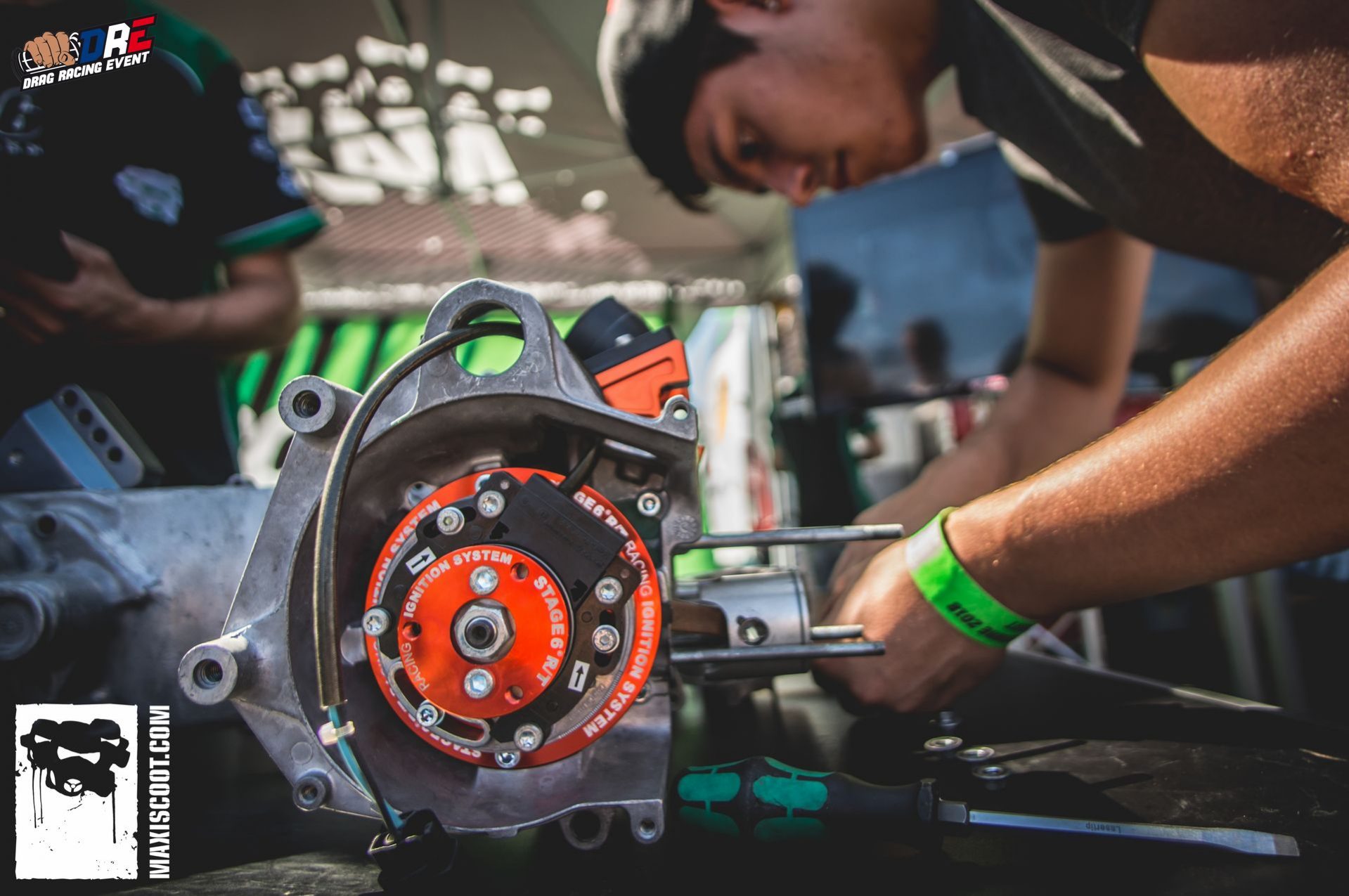 Team Lrt Preparation Wins Sudden Death Contest
More than 30 riders took part in the Sudden Death Contest over 50 meters.
The final race was between Greg Pnt from Team Rpc 83 and Nadu from Team Lrt Preparation. It was Nadu who was a bit faster and took the jackpot.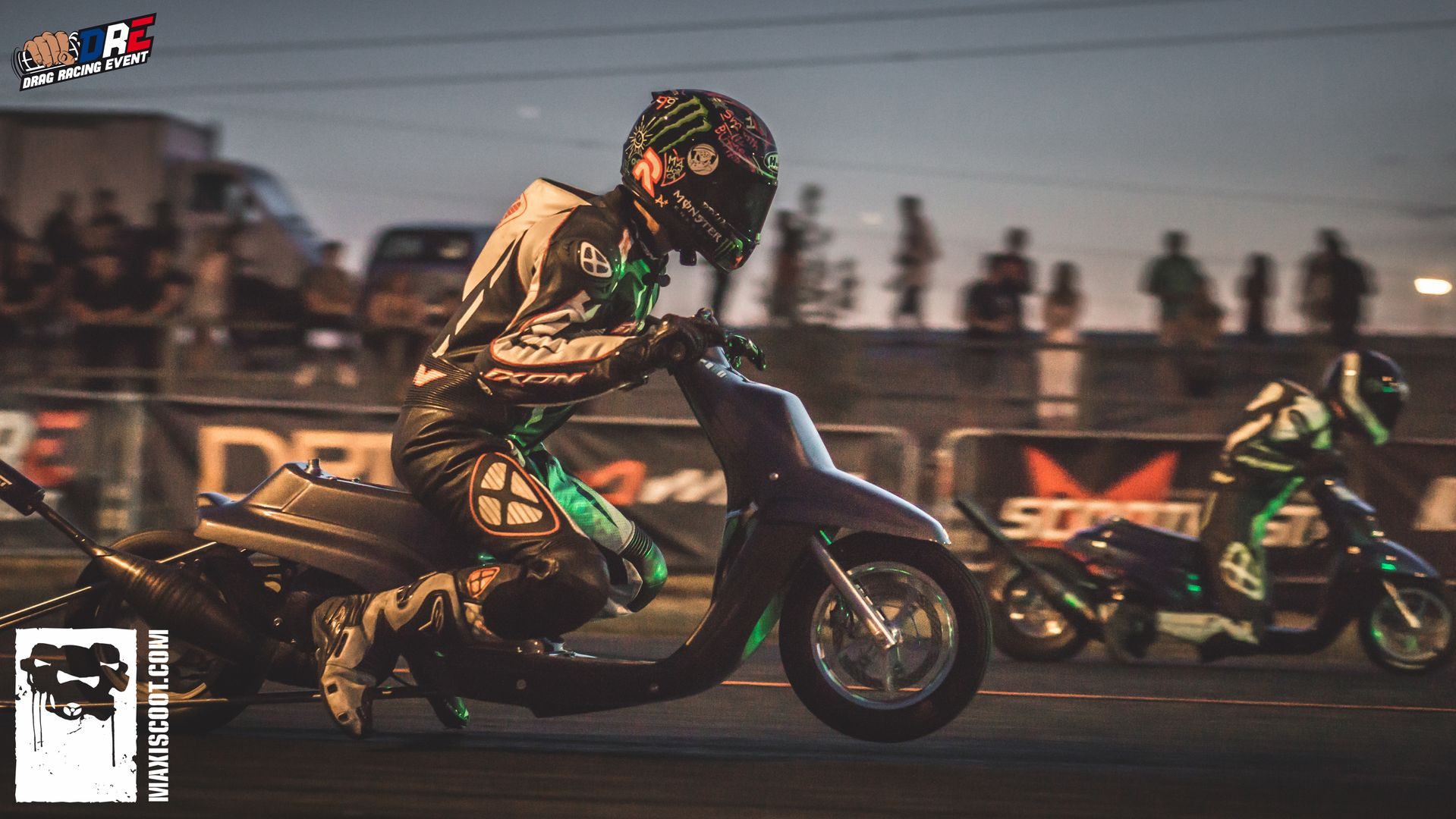 Five Podium Places for MXS Racing Team 
The MXS Racing Team gave it their all through the weekend to get their team memmeber as far up as possible. And it paid off – 4  of their drag race pilots made it to the podium:
Vincent Nambot 2nd in M5 (7,71 sec. – 138,3 km/h),
Dorian Thery 2nd in M4 (7,72 sec. – 140,5 km/h),
Dorian Thery 3rd in M3 (7,98 sec. – 137,8 km/h),
Hugo Suau Benoit 3rd in M5 (7,82 sec. – 138 km/h),
Rémy Ratier 3rd in BS (6,61 sec. – 165,9 km/h).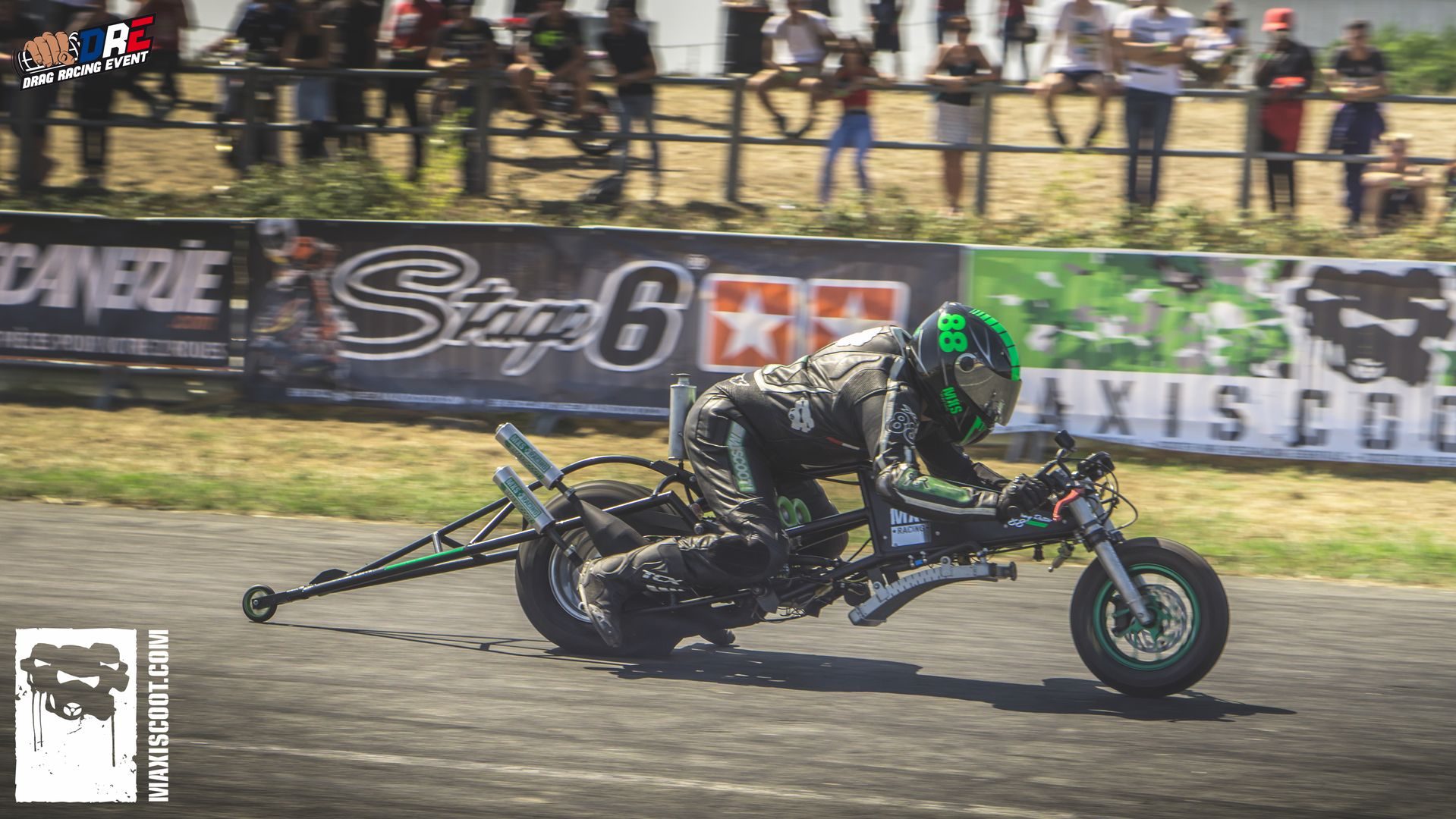 Congrats to all the other team riders who also tried their best throughout the weekend and we are hoping that they will continue to work their way up the rankings. Godspeed and good luck for the last event of the season!
We would like to say thank ypu to the organising team and we hope that all tuners and race freaks will start to make their engines even a little faster for the next meeting.
Now the results of the officially timed races and the photos.
Ranking Drag Racing Event #2 2018
Photos Drag Racing Event #2 2018
Our Facebook Live Feeds and our Facebook photo gallery allows you to relive the best weekend's moments.
The next meet-up after Bordeaux will be at the Salbris International Kart Track for the grand finale of the ScooterPower Drag Challenge 2018, so keep the weekend of 20 and 21 October free to get a final adrenaline rush before the winter break!