Reynald Landreau is an active member of "Aventure Moto Détente", a French association that was founded in 2001 as a place for bike riders and race fans to meet and hit the tracks together. 
Reynald is a race rider since 2001 and has participated in many prestigious endurance races such as the Bol d'Or, the 24 Hours of Le Mans, the 23H60 and 24H of Barcelona. In 2018, he joined our MXS Racing Team and will compete in the entire Trophée Grand Ouest series on his Honda RS 80 GP equipped in Maxiscoot colours.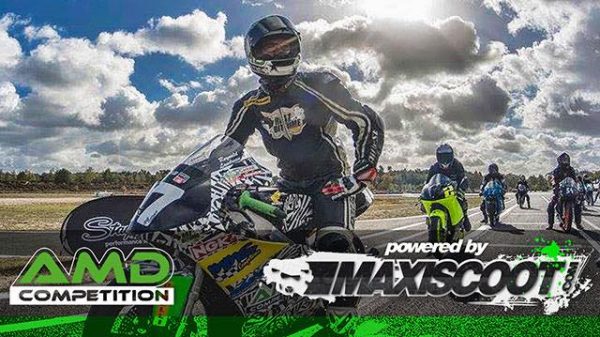 TRACK RECORD 2017 - REYNALD ON HIS 50CC
In 2017, Reynald participated in 4 of the 9 legs of the Trophée Grand Ouest. He made it to the podium each time:
3rd place in leg 1 – Magny Cours
2nd place in leg 3 – La Châtre
2nd place in leg 7 – Mer
2nd place in finale – Salbris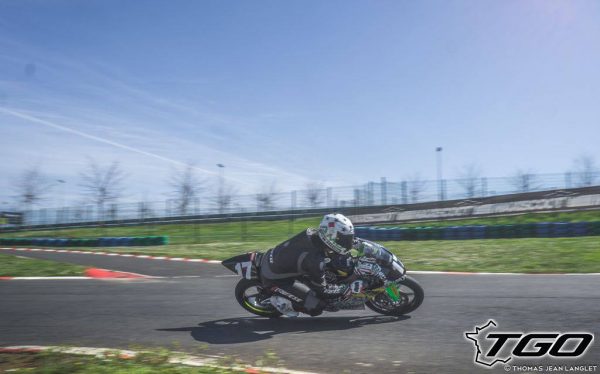 Reynald chose engine parts from leading engine manufacturers to win trophies and make new record times.
For season 2018, his Honda RS has the following set-up:
On April 14 + 15, Reynald will be part of the starting grid at the second leg of the Trophée Grand Ouest in Villeperdue. He ranks 3rd at the moment and can make it to the top of the ranking list with this race. Let's cheer for him, go go go!
Other Competitions
There's more – Reynald will also take part in the 23H60 at the Alain Prost du Mans, riding a KTM 125 RC that is shared by the Raz Bitume team. In July, he and his team mate François Perrin will compete at the 300 Miles du Vigeant, organized by the Ducati Club de France, riding a 1299 Panigale.

Reynald is active on social media, he posts photos and results on his Facebook page. Follow him to keep up to date!