Review of the Milan Motorcycle Show EICMA 2022
The internationally very important Milan motorcycle show EICMA was held at the Fiera Milano from 8 to 13 November 2022. On the agenda of the 2022 fair were numerous events and exhibitions. Among them were the novelties for 50 cc motorcycles and scooters. The team of Scooter-Attack was also at the fair, these are our impressions.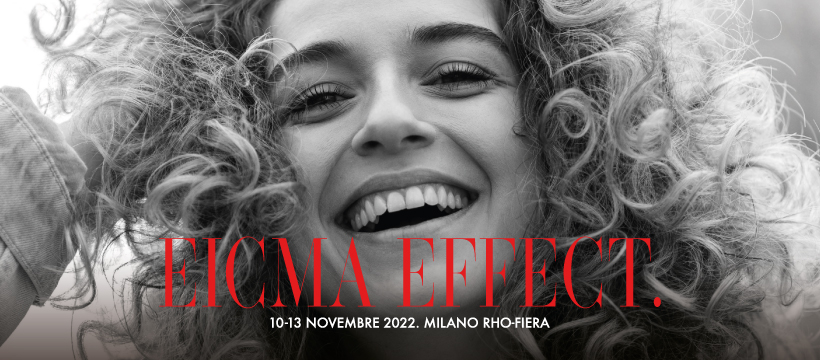 EICMA is a must for all motorcycle fans and is held annually at the end of the motorcycle season. This year, almost 473,000 visitors came to discover novelties from the world of motorcycles 2023 and to check out products, promotions and events.
There were 130 brands present, spread over six pavilions. The exhibition area was increased by 35% compared to 2021.
Many suppliers present their new vehicles
The 79th edition of EICMA featured more than 1370 brands, including manufacturers and dealers, to present brand new motorcycle, scooter, pit bike and bicycle models and products.
Among them were Aprilia, Benelli, Ducati, Honda, Indian, Kawasaki, Kymco, Suzuki, Triumph and Yamaha. Several small and mid-sized motorcycles with four-stroke ore electric engine were introduced this year, and there were also many developments in the large-displacement e-motorcycle sector.
Despite the trend toward 4-stroke and e-motor, some manufacturers are still sticking to the two-stroke engine, especially for small displacement bikes. This is true of Aprilia, Kymco, Peugeot, Piaggio and Sym, which highlighted their 50 cc scooters with combustion engines. Fantic presented their 50 cc manual mopeds alongside the 125cc and above models. Manufacturers Rieju, Sherco and Vent also presented their new 50 cc 2-stroke motorcycles.
Motori Minarelli (owned by Fantic, which in turn is owned by Yamaha) unveiled a prototype of the Minarelli AM6 Euro5 Concept engine with fuel injection, which would possibly mean that the AM6 engine can meet the upcoming Euro 6 standards.
In terms of 50cc aftermarket for spare parts, there is not much to report. Motorparts / Top Performances brought a couple of interesting new items, namely Minarelli AM6 50 – 80 cc and 80 – 100 cc engine cases for FL cylinders as well as a TPR Factory FL 100 cc cylinder and a TPR Factory crankshaft with 47 mm connecting rod and 95 mm stroke.
Another trend we noticed: "Vintage" was very prevalent this year, especially at Malossi with Yamaha BW'S, Polini with Yamaha BW'S Next Generation and Piaggio Ciao, and Honda with Monkey and Dax.
Clear the stage for electromobility
One thing is obvious from looking back at the Milan Motorcycle Show 2022 is that there is a definite trend towards future-oriented, environmentally conscious solutions. The development goes for environmentally conscious and sustainable mobility with e-scooters, e-scooters and e-bikes instead of traditional combustion engines. As with the 2-wheel trade show held in Lyon in early 2022, it can be seen that there was a significant increase in the number of stands dedicated to this type of urban transportation.
The 79th round of EICMA was an absolute must for all two-wheeler fans. If you couldn't be there, you can get an overview of the market for 50 cc motorcycles in 2023 by looking at our photos.
Photo Gallery Milan Motorcycle Show 2022