ScooterPower Drag Day #1: Start of the 50cc Drag Race Championship
Just like every year, the drag racing season will kick off with ScooterPower Drag Day #1. This year, the event will take place at the karting track in Salbris on April 21 and 22 .
For the sixth edition of this annual championship, the organizers introduce a new discipline, new drag racing categories and a new challenge. Want to know more? Read on!
Drag Challenge 2018 – Round 1
ScooterPower and Maxiscoot have been working together for more than 10 years to create the perfect conditions for scooter / moped racing. For 2018, there are some big surprises waiting for you; you'll find out more on Drag Day #1!
This year, 2 disciplines take centre stage: drag racing and circuit racing, making sure there's something for everyone.
In addition, 3 new drag race categories will be introduced to make the competition even more fair.
On top, the prizes for the winners of the Stage6 R/T Challenge were doubled.
Here is the complete programme and everything you need to know.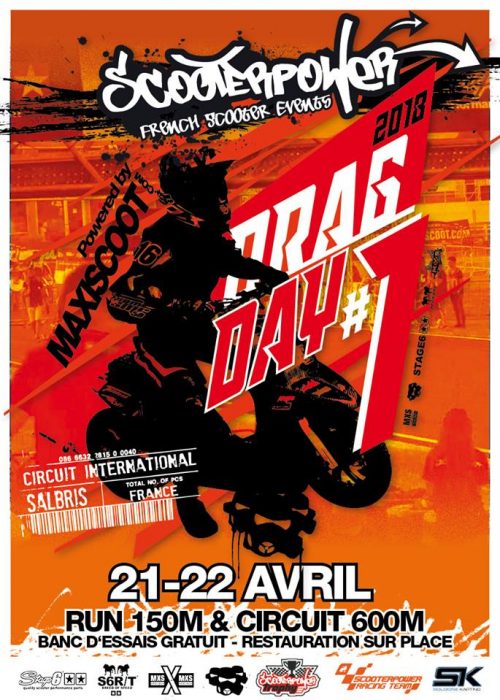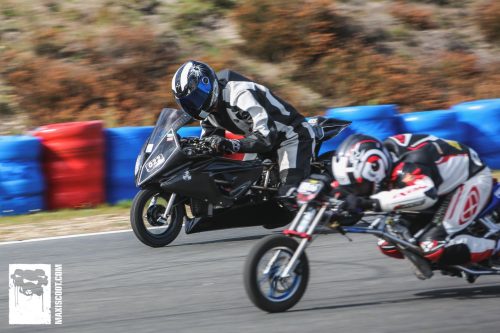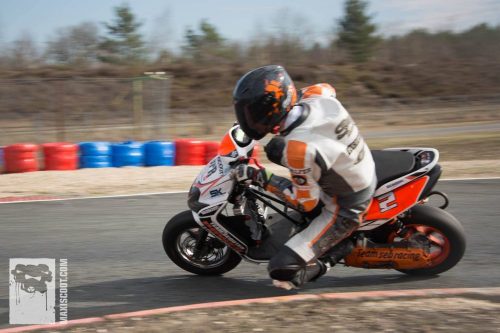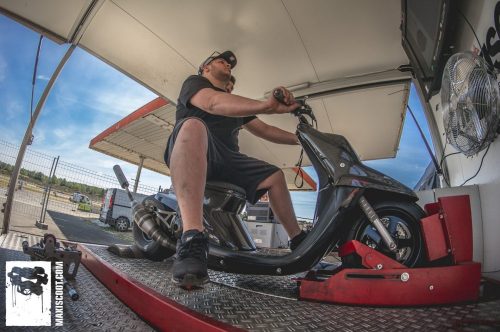 150M DRAG RACING
Drag racers will start on the 150m drag strip. Test runs will take place on Saturday, the official races will be on Sunday.
TEST BENCH
Our test bench will be available for free, riders can readjust and optimize engine settings or simply measure their bike's performance.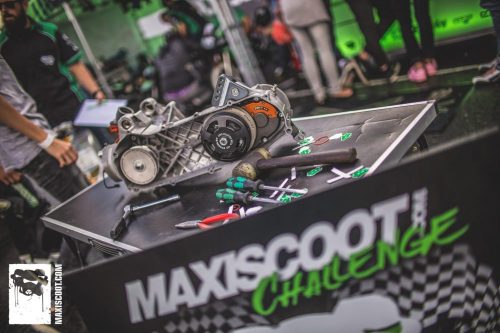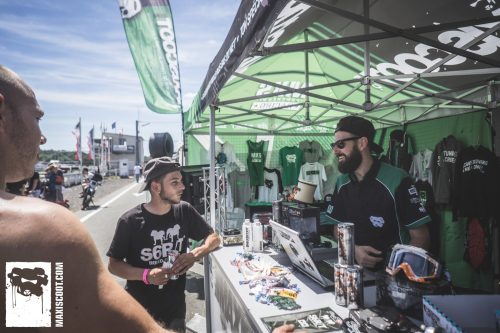 WHEELIE CONTEST
Stunt and wheelie fans can show off their skills. There will be a competition for the longest and the fastest wheelie.
PIT STOP CHALLENGE
To win this challenge , you'll have to disassemble and reassemble a cylinder as fast as possible.
SALES STAND
Come to our Maxiscoot stand to check out accessories, stickers and other merch. Attention, we cannot accept credit cards and cheques.
SALBRIS RACE TRACK
The gates of the International Karting Track Salbris will open on Friday 20 at 7pm so everyone can settle into the pits (with power supply) and set up camp on the huge campground.
Then it's time to get ready, pilots can use the test track and burnout zone with direct access to the pit lane.
2 tracks will be open: the 150 meter drag strip for drag racers and the 600 meter circuit track that can be used by all riders.
Just like at every ScooterPower event, Maxiscoot will bring their state-of-the-art time measurement system to make sure that reaction / elapsed time and top speed are measured as precisely as possible. Two huge screens will display the results in real time.
FEES AND REGISTRATION  
Visitors: 15 € on Friday, 10 € on Saturday, 5 € on Sunday.
Registration fee for drag racing is 40 € online and 70 € on site.
Registration fee for circuit racing is 40 € per vehicle.
Every pilot has to register and adhere to the official race regulations to be allowed to participate. This year we added the Stage6 R/T Challenge and 3 new categories :
All Day fonte (cast iron),
Expert Dragscoot Air,
Open 4T.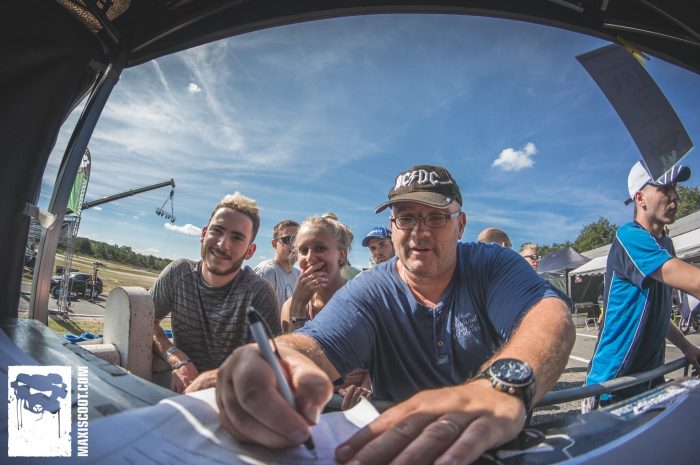 Ou photographer will capture the best moments and publish the photo galleries on our social networks.
Times and rankings will also be published online, usually in the week after the meeting.
So if you want to be a part of Drag Day #1, be it as pilot or visitor, we recommend checking out the official web site of ScooterPower; you will find the offcial race regulations, technical requirements, registration form and all kinds of info.
See you in Salbris!