Next Meetup at the ScooterPower Weekend July 2017 in Salbris
Don't miss this year's ScooterPower Weekend – the main event of the Drag Challenge which is the biggest 50cc drag racing championship and one of the biggest get-togethers for every 50cc tuning fan! 
This year, the event will take place at the karting track in Salbris on July 15 and 16, 2017.
And there is a special celebration going on this year: organizers Maxiscoot and ScooterPower have been successfully collaborating for 10 years now, reason enough to set up a special programme with many surprises.
You want to know more? Ok, here's a little preview.
Special 10 Year Anniversary
Every year, the ScooterPower weekend attracts many 50cc tuning fans from all across Europe to get on their tuned 2-wheelers and use the closed-off race track to compete against each other.
2017 marks the 10 year anniversary of the partnership between Maxiscoot and ScooterPower, 10 years of establishing and developing the drag racing scene in France.
And an anniversary like that deserves a special programme with lots of fun and action!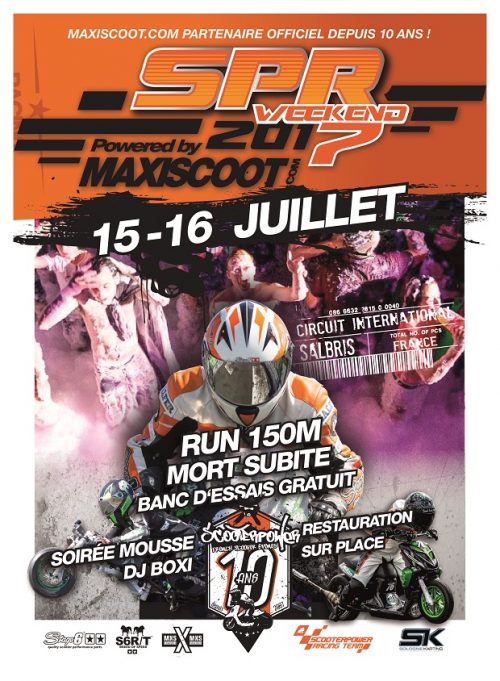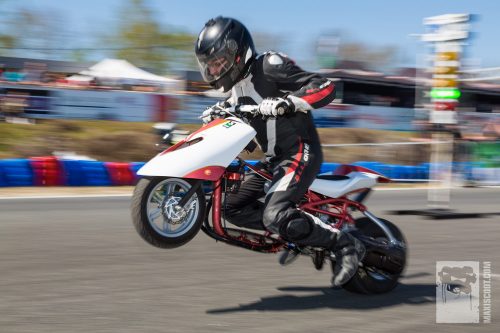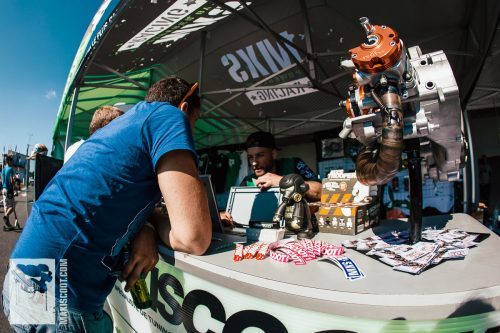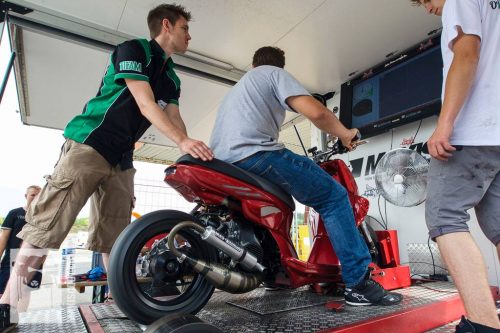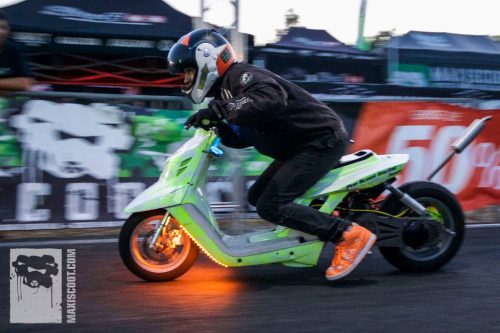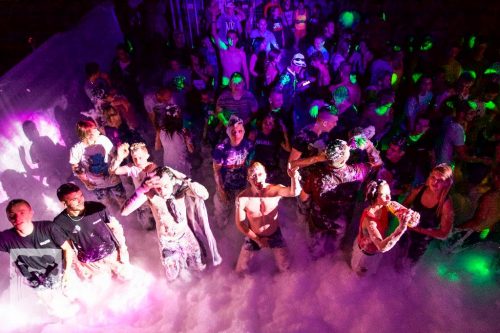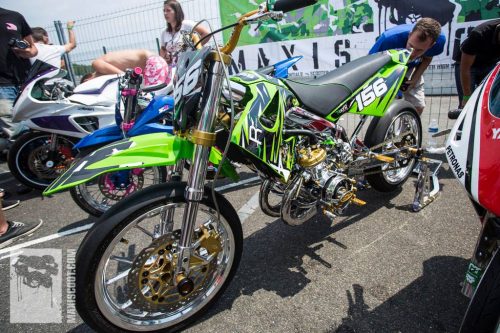 The gates at the International Karting Track Salbris open on Friday at 7pm so the teams can set up and get ready in the paddocks (with electricity) and set up camp on the huge shady campgrounds.
The track itself features a drag strip, a burn zone before the starting line and a return lane with direct access to the paddocks.
The state-of-the-art time measurement system guarantees precise timing (reaction time and top speed), all of it displayed in real time on two giant screens.
And just like at every event, our photographer will take many pictures that you can later check in our photo gallery. Results and rankings with all relevant times will be published during the week after the event.
Our MXS Racing team will be at the starting gates, impatiently waiting to go full throttle. Drop by to make pictures of all the amazing custom bikes and to root and cheer for our pilots; you can follow them on social media during the event – #greenpower
If you have questions or need more info about ScooterPower Weekend2K17, go to the official ScooterPower web site; some of the information is in English.