Since our best price guarantee was launched in 2013 you can purchase high-quality parts from renowned brands at the lowest online price at Maxiscoot. From now on our weekly deals allow you to save even more money.
The idea behind it is that every week, we offer a selection of products at unbeatable discount prices. Every Friday there will be new amazing deals, so check in regularly to save lots of money!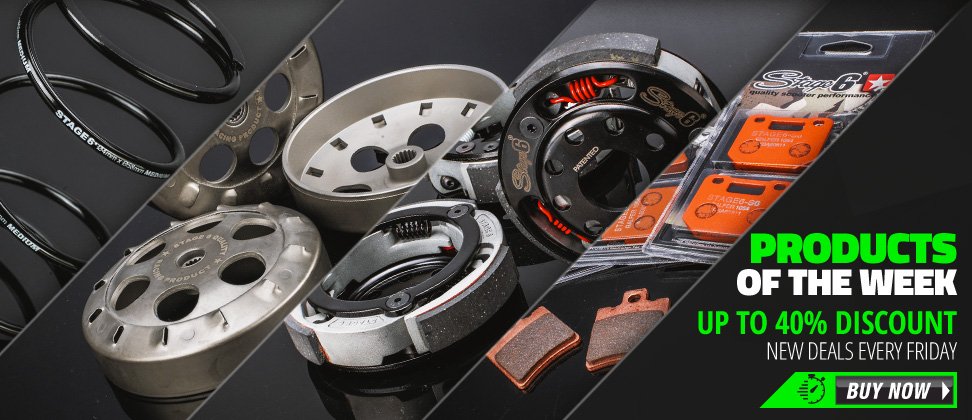 Weekly Deal: up to 45% discount!
Apart from top quality and a great selection, pricing is always a main criterion when it comes to purchase decisions. In order to go easy on our customers' at times strained budgets, the Maxiscoot team decided to offer you big name brands at unbelievably low prices every week.
From now on you can equip your scooter with top products at extremely reduced prices – and you all know how good it feels to save money! Product quality remains the same, while your budget is protected – Win / Win!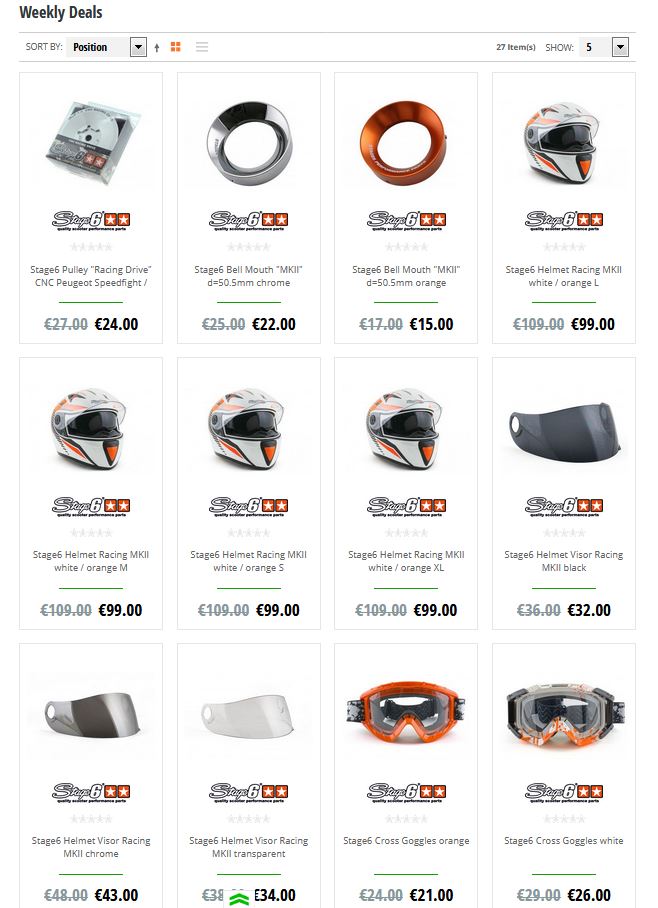 From January 6 to 13, our weekly deals included Stage6 mirrors, carburetors and crankshafts. This week, we offer Stage6 carburetor jets, exhaust systems and reed valves at up to 45% discounts.
Every Friday, we present a new selection of engine parts and accessories at top discount prices. You can find our weekly deals in 2 ways: simply go to our Maxiscoot web shop or get the info through our Facebook page.
As you can see, you can equip your scooter, moped, dirt bike or maxi scooter with a wide range of top quality parts by taking advantage of our constantly changing weekly deals. Go bargain hunting and get more for less!