Race Report Drag Racing Event #1 by DRT
On May 5 and 6, the Maxiscoot Team and the MXS Racing Team was part of the Drag Racing Event #1 of Drag Racing Team 33 from Bordeaux.
Throughout the weekend, over 200 drag racers and their scooters, mopeds, drag and custom bikes competed against each other. As every year, this event provides the optimal setting and safe conditions for tuning fans to go full throttle on their high performance vehicles.
Here is a summary of the meeting, including rankings and photos.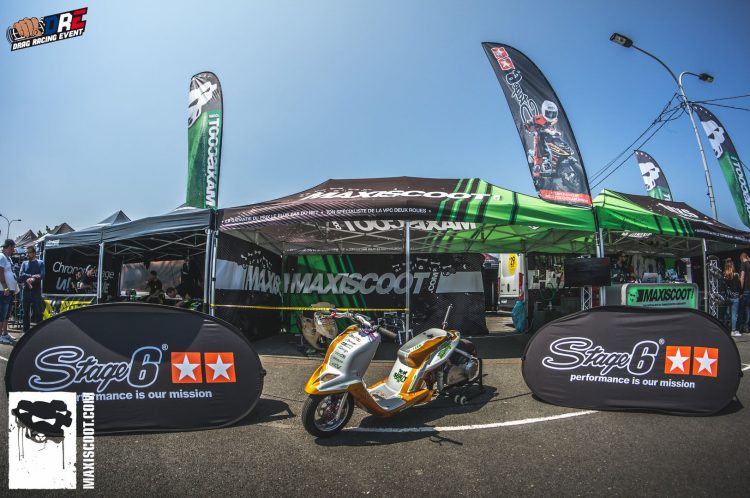 200 meters in only 7 seconds!
On Saturday, after the technical inspection, mechanics and riders used the free test runs to readjust their engine settings and optimize their starts. During the official races on Sunday pilots tried their best to climb rankings. The times were gettting shorter and shorter, and the gaps between the competitores got smaller and smaller; the best times were measured on the single cylinder engines in the "elite" class. Congratulations to Seb of Team Kentucky Racing, who ran the 201m in only 7.00064 seconds!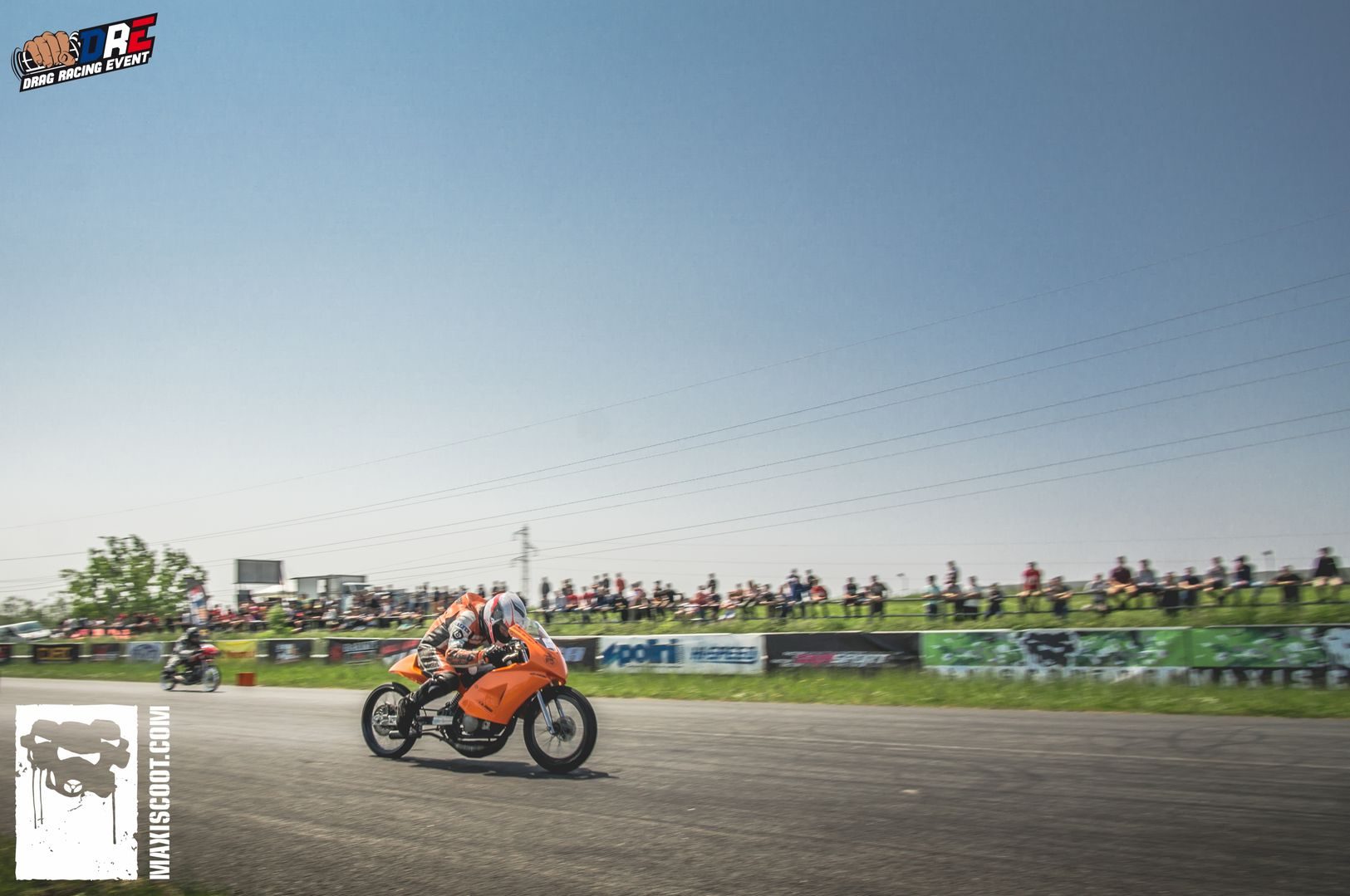 Cylinder Disassembly and Reassembly in 1'16
The traditional Pit Stop Challenge was held at the Maxiscoot booth – participants have to disassemble and reassemble a cylinder as quickly as possible! More than 30 participants entered the competition and showed lots of skill and technical know-how. Alexis Wavrant won the challenge in 1 minute and 16 seconds – congratulations to him and to all the other contestants who can give it another try at the ScooterPower Weekend in July.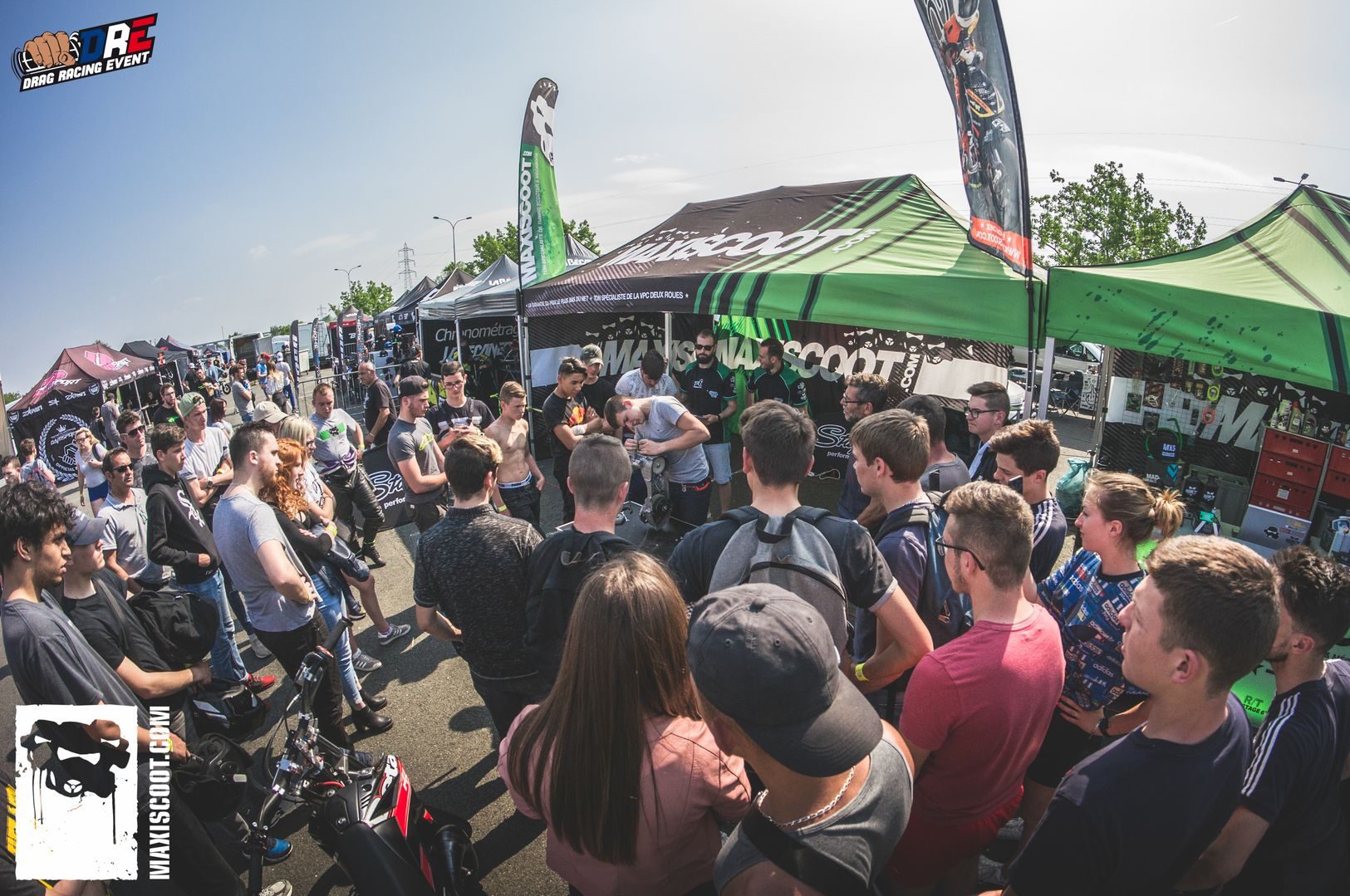 Team Rup Racing wins Sudden Death Contest
More than 30 drag race pilots participated in the Sudden Death Contest over 50 meters.
The final was between Dorian Thery of Team Rup Racing and Raph Gmz of Team Kentucky Racing. Dorian was the winner and took home the prize money.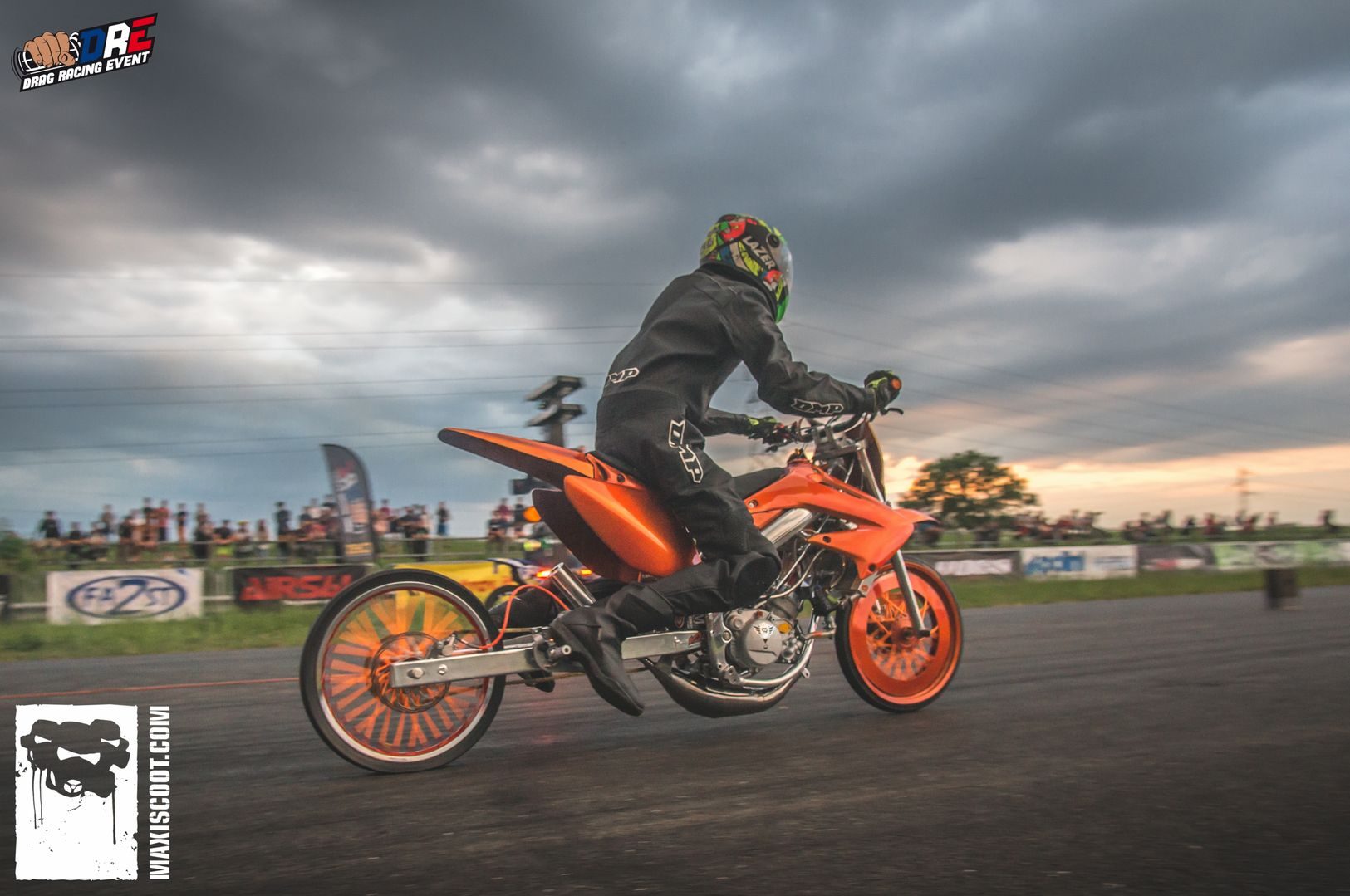 MXS Racing Team with 6 wins
The MXS Racing Team fought all weekend for the top positions, and 5 drag race riders made it onto the podium.
Alexis Miquelot 1st place DS1 (7,89 sec. – 131 km/h)
Hugo Suau Benoit 1st place M5 (7,66 sec. – 141,7 km/h)
Jordan Vassard 1st place S5 (7,18 sec. – 143,7 km/h)
Kévin Perrichon 1st place SA (8,13 sec. – 130,1 km/h)
Léa Chabrolle 2nd place (8,21 sec. – 125,6 km/h)
Jordan Vassard 3rd place S4 (7,48 sec. – 141,8 km/h)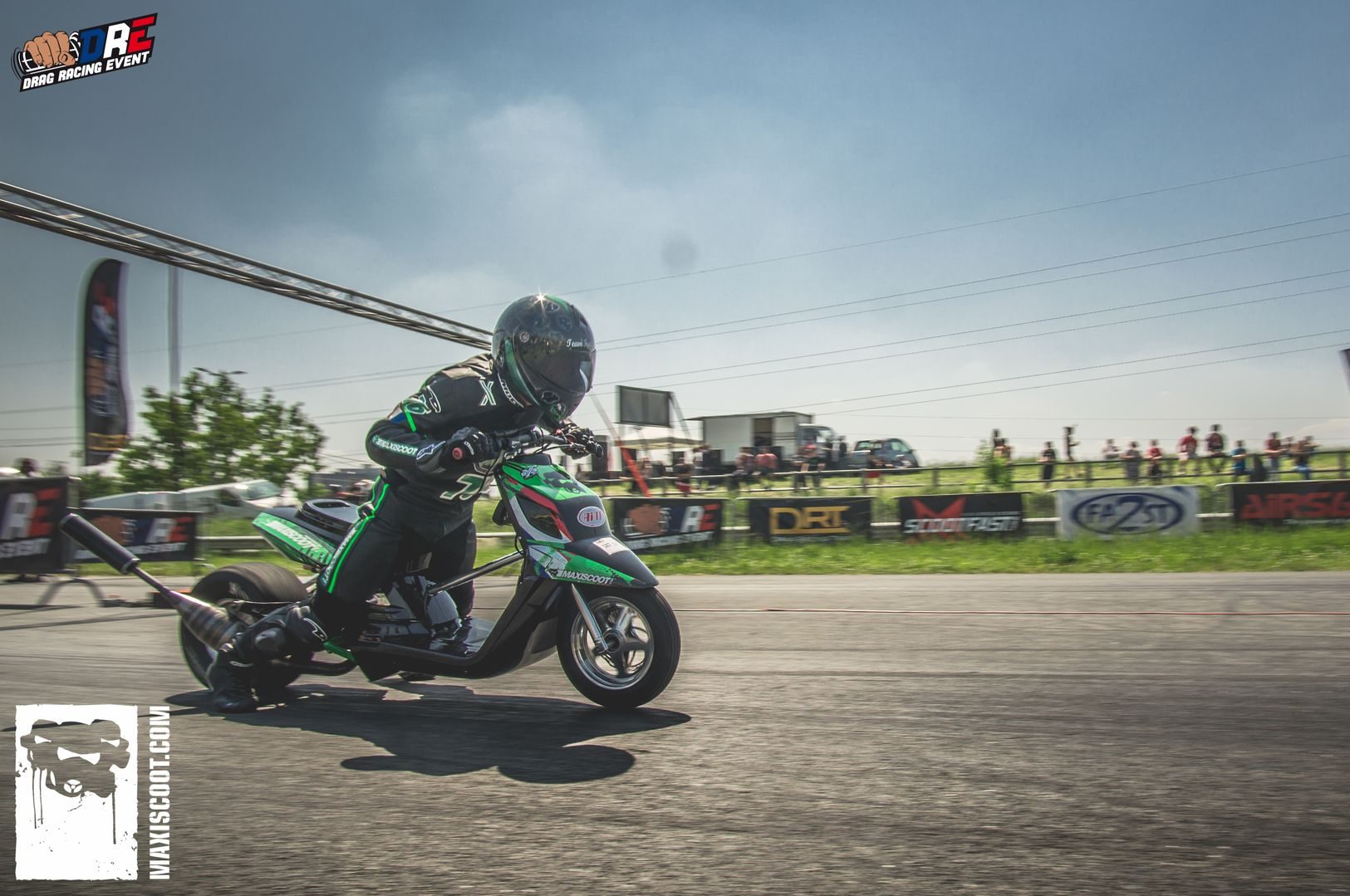 We congratulate Jordan on his wins and all the other team members who have gave their best throiughout the weekend to get their times down as much as possible. Go go go!!
Thanks to the organizers, and we hope that you will continue working on your vehicles to make them even faster!
Here are the official results and the photo report!
Rankings Drag Racing Event #1 2018
Photos Drag Racing Event #1 2018
This adrenalin-packed weekend will be followed up by the biggest event of the 50cc scene – the ScooterPower Weekend 2018 in Salbris, taking place on July 7th and 8th. On the agenda: drag racing over 150 meters, free test bench, sudden death contest over 50 meters, sales stand, Pit Stop Challenge, foam party, custom show, wheelie contest, stunt show and many surprises!