Maxiscoot Web Shop Launches New Navigation
We introduced a brandnew version of our web shop including many visual and user-friendly innovations at the beginning of 2017, and now we are taking it to the next level – Maxiscoot is proudly presenting their completely redesigned user interface. 
Our objective was to improve our customers' shopping experience by simplifying the navigation of our ever increasing product catalogue. The new, more intuitive menu, in combination with improved filter, search and sorting functions, reduces the amount of clicks you need to find what you're looking for. Here's an overview on our new navigation and the new categories.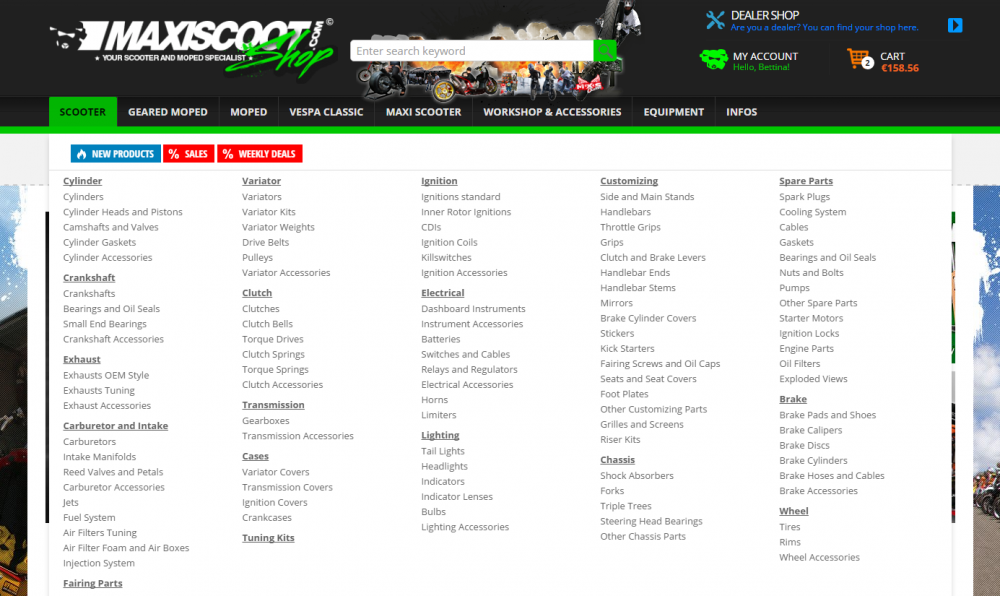 Redesigned Navigation Menu for Simple and Efficient Product Search
As you've probably already noticed, the most obvious change is our new big navigation interface. The new RWD navigation will help you search all product groups and brands to find the item you are looking for in just a couple of clicks. Navigation is now more fluid than before to make searching our catalogue consisting of more than 30,000 articles as effective and quick as possible.
In addition, Maxiscoot introduced a live chat. All you have to do is enter your question in the chat window at the bottom right corner to get in touch with other customers. Wait a few seconds (or minutes), and in most cases a helpful customer will share their know-how and experience to help you out.