ScooterPower Drag Day #2 2017: crank it up once more!
We're approaching the end of Drag Racing Season 2017, and Maxiscoot and ScooterPower will open the gates of the karting track in Salbris to go full throttle once more on October 7 and 8.  
You'd like to know more? Here's some info:
The Grand Finale of the Drag Challenge 2017 !
Team ScooterPower makes it possible that speed freaks and drag racing fans can go full throttle one last time before the winter break at the finale of the biggest 50cc drag racing championship.
The following activities are on the agenda of Drag Day #2, which marks the 10 year anniversary of the successful collaboration between Maxiscoot and ScooterPower:
Drag Races
Test Bench
Pit Stop Challenge
Wheelie Contest
Maxiscoot Stand
You're in?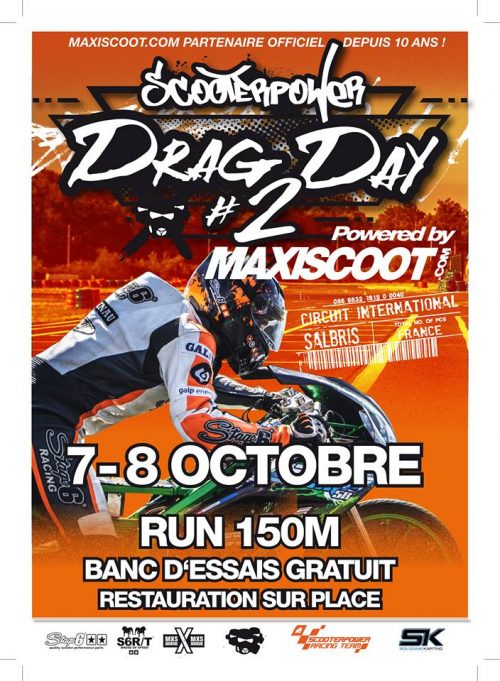 Activities Drag Day #2 2017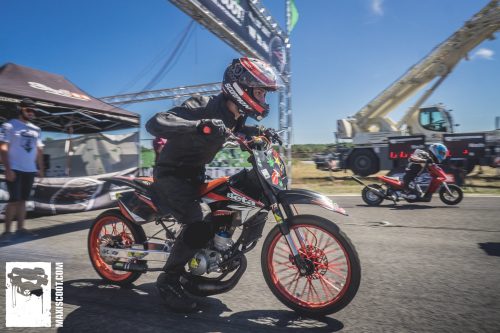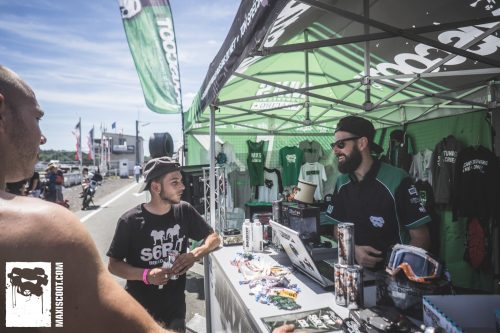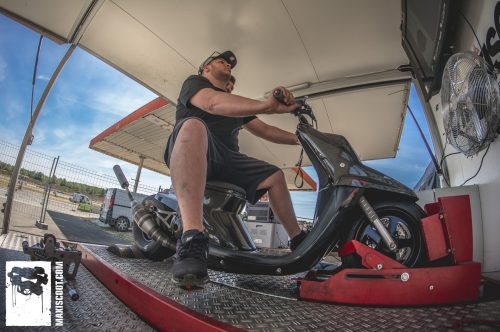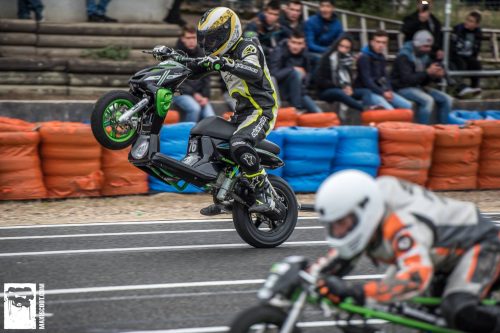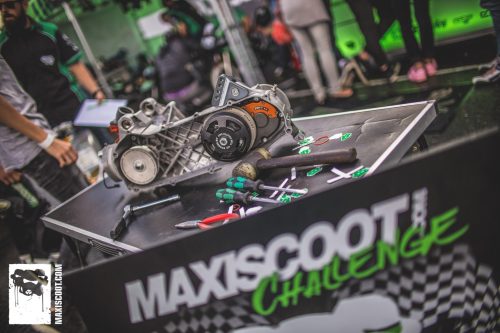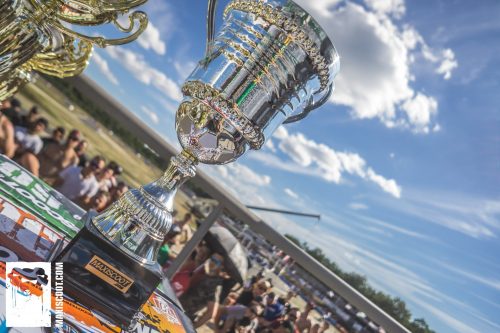 The gates of the International Karting Track Salbris will be open on Friday at 19:00h so all participants can set up their gear in the pit boxes with full electric hookups and choose a place to set up camp at the spacious camping ground.
The pilots have ample opportunity to use the actual race track and its amenities – the test track, the burnout zone and the convenient access lane to the pits.
Like at all the previous events, we are using a professional time measurement system at the ScooterPower meeting to guarantee precise measuring of all race times (reaction times as well as top speeds); all times will be displayed in real time on two huge screens.
Pricing for visitors:
15 € Friday
10 € Saturday
5 € Sunday
All through the weekend, our photographer will capture the best moments; you can view them in our photo gallery afterwards. Rankings and times will be published online as well.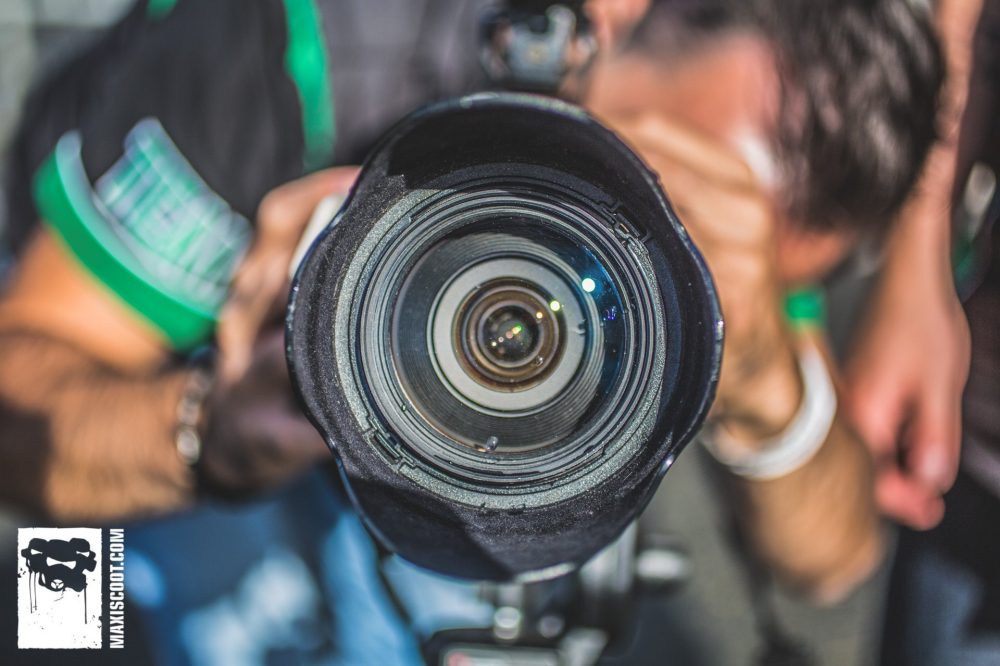 As a matter of course, our MXS Racing Team pilots will also be competing at the ScooterPower Drag Day #2; check #greenpower to follow our team over the weekend and show them your support. Or even better – come to Salbris, have a look at their awesome custom bikes and cheer them on in person.