Race Report ScooterPower Drag Day #2 2017
Drag Day #2, organised by the ScooterPower Team from Sologne, took place on October,7 and 8. Maxiscoot and their MXS Racing Team are official event partners and active participants in all of last weekend's drag races and activities. 
The sun attracted more than 250 riders to the international karting track in Salbris to go full throttle one again and get the adrenaline rushing.
Here you can have a look at the race report, the rankings and the photos of the finale of the Drag Challenge 2017.

150 metres in 5.92 seconds – top speed 130.9 km/h 
After technical inspection pilots and mechanics used the free training on Saturday to fine-tune their engines and improve their take-offs. At the official races on Sunday, the competitors went full throttle to move up in the official rankings. Times were getting faster and faster and fell below the 6 second mark, and the gaps between the competitors were becoming smaller.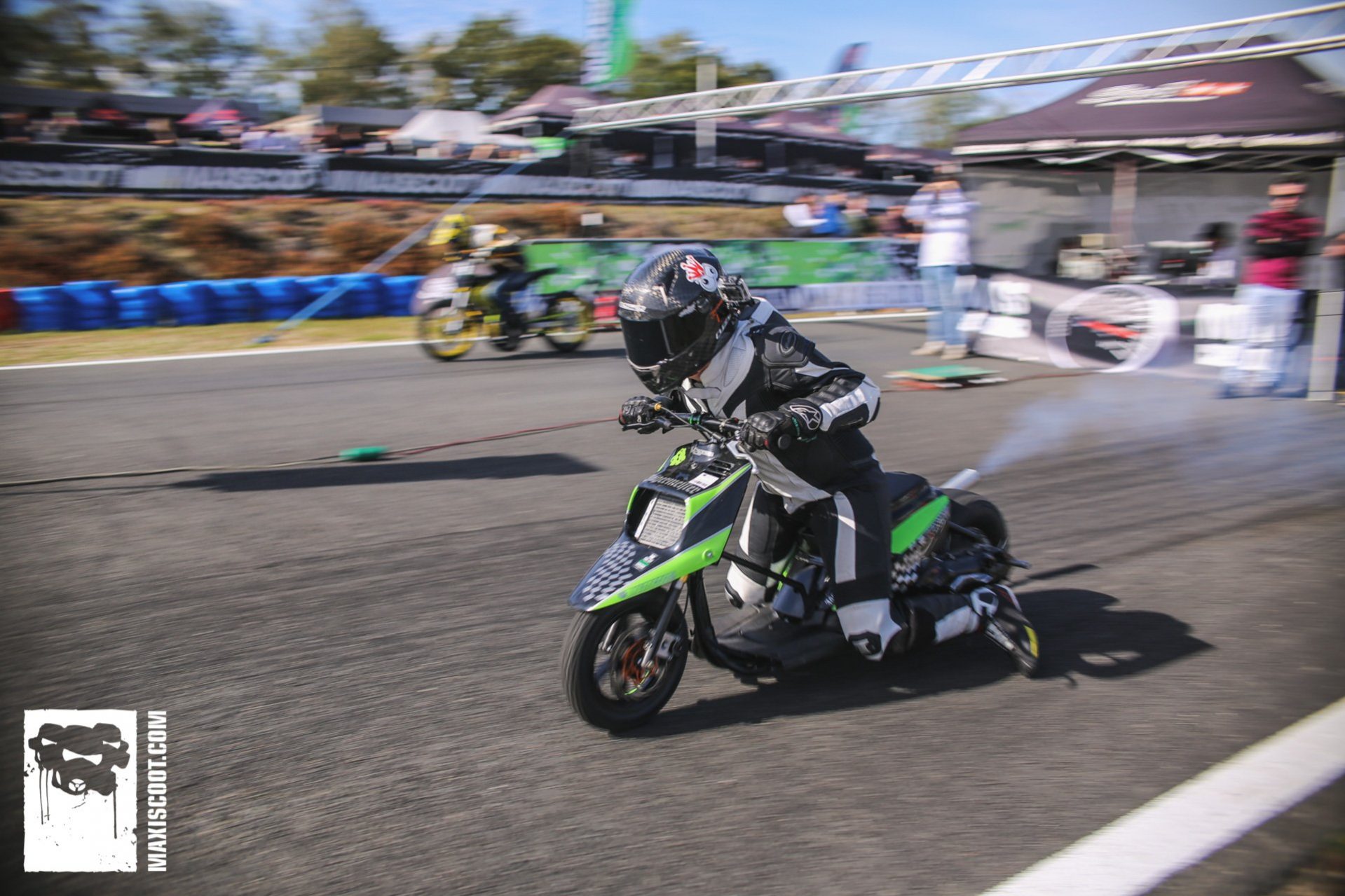 55 seconds to remove and reassemble a cylinder 
Tech pros, amateurs and onlookers gathered at the Maxiscoot booth for the Pit Stop Challenge – remove and reinstall a cylinder as quickly as possible. In the end, Alexis from Team LRT won the challenge, it only took him 55 seconds to dis- and then reassemble a cylinder. Congrats to him and to everybody who took part in the Challenge!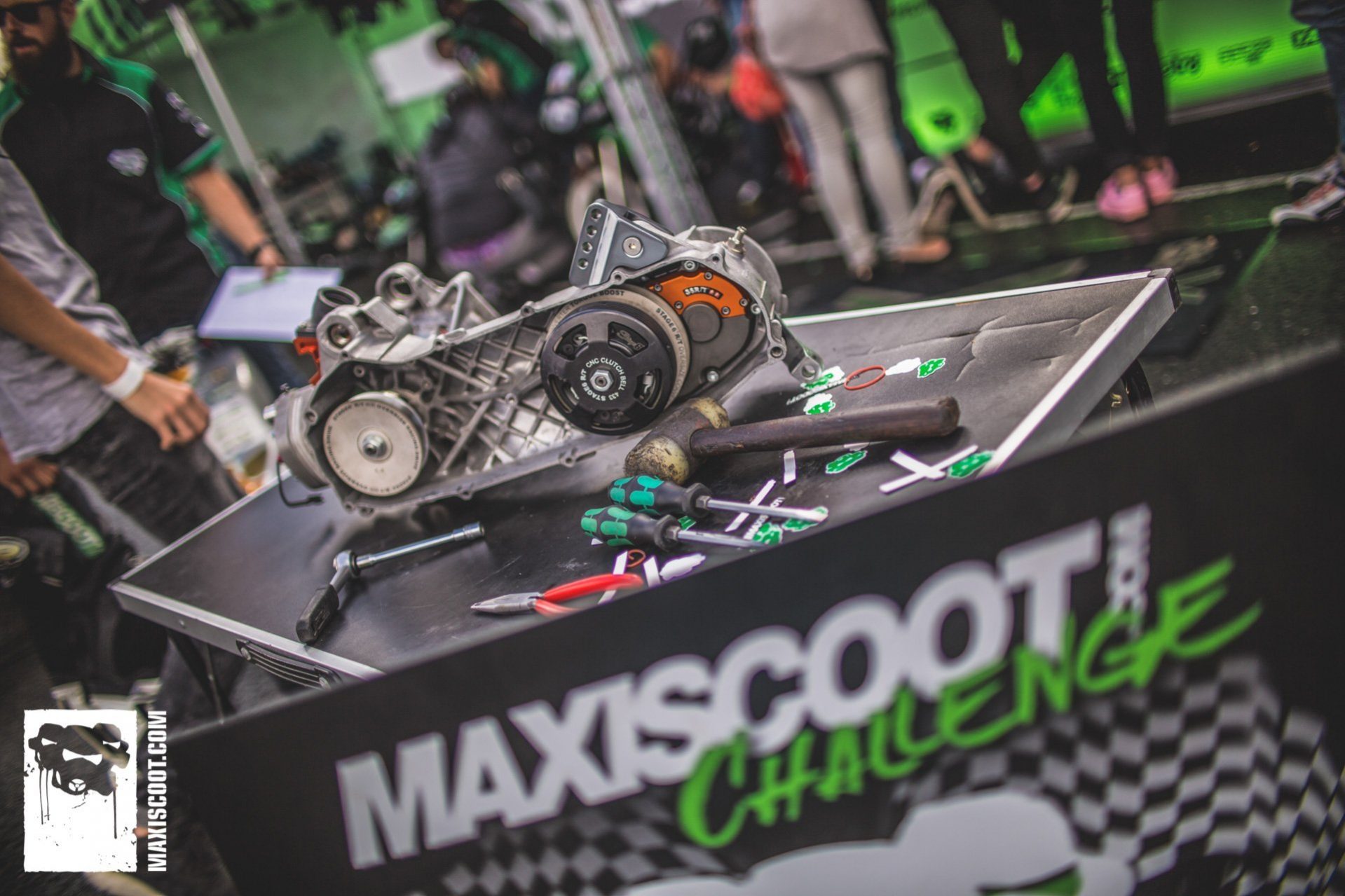 Salah wins the Wheelie Contest 
The Wheelie Contest, introduced at the ScooterPower Weekend, took place on Saturday afternoon. Salah from Team SF was the winner – he rode 135 meters in 8.52 seconds on the rear wheel of his MRT. Fantastic!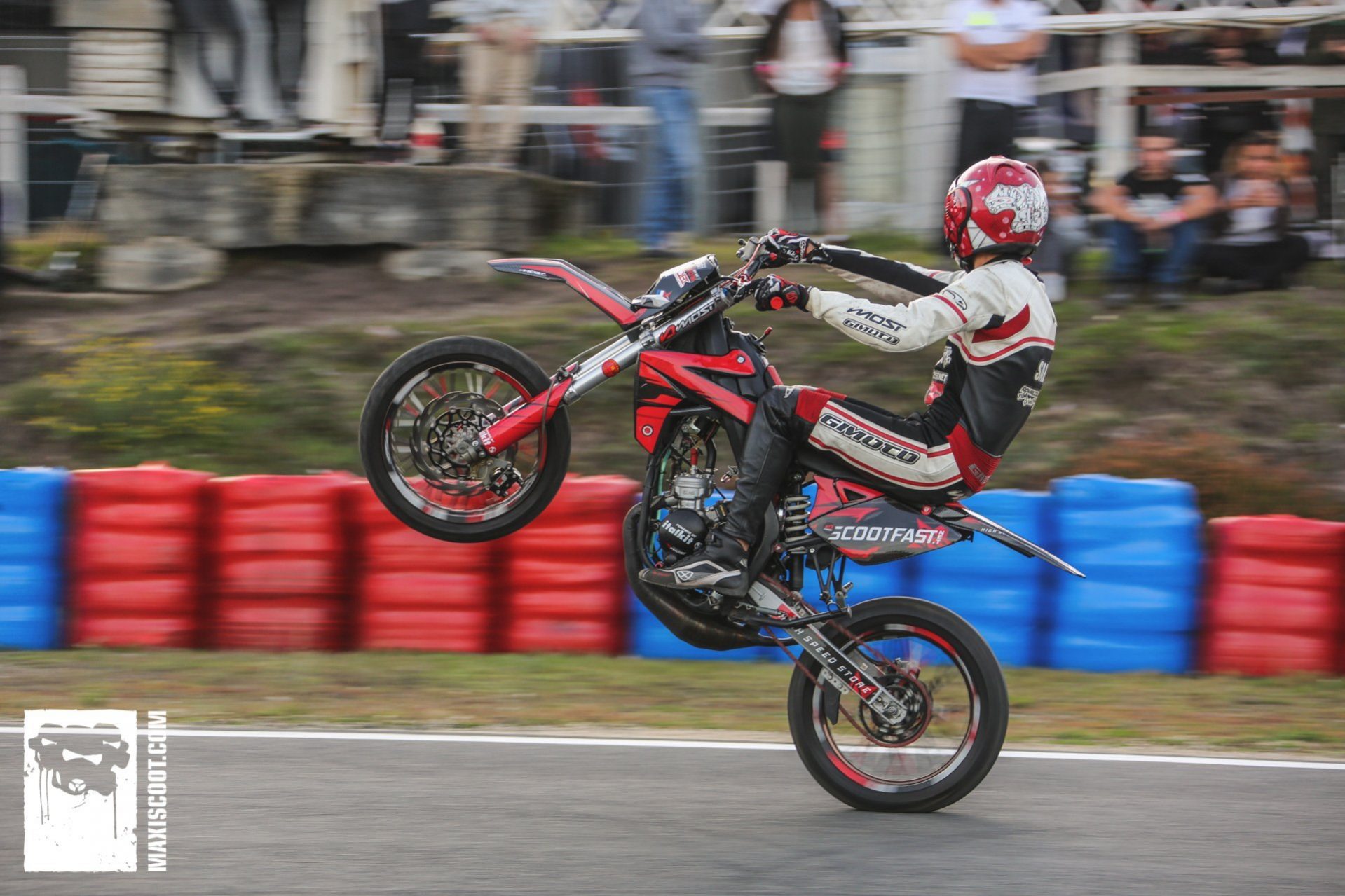 7 podium places for the MXS Racing Team
The MXS Racing Team gave it their all and managed to make it onto the podium 7 times.
Vincent Nambot 1st at Expert Mécaboite Racing (6,29 seconds – 124,7 km/h),
Jordan Vassard 1st at Dragscoot 90 (6,03 seconds – 126,4 km/h),
Remy Ratier 2nd at Bicylindre (5,39 seconds – 147,2 km/h),
Fab Bourdilat 2nd at Expert Dragster (6,22 seconds – 124,4 km/h),
Léa Chabrolle 3rd at Sport Air Cooled (7,05 seconds – 108,9 km/h),
Jordan Vassard 3rd at PRO (5,94 seconds – 127,8 km/h),
Kévin Chamouard 3rd at Mécaboîte Racing 90 (6,58 seconds – 117,1 km/h),
Marco Van Engelen 3rd at Dragscoot 70 (6,523 seconds – 117,9 km/h).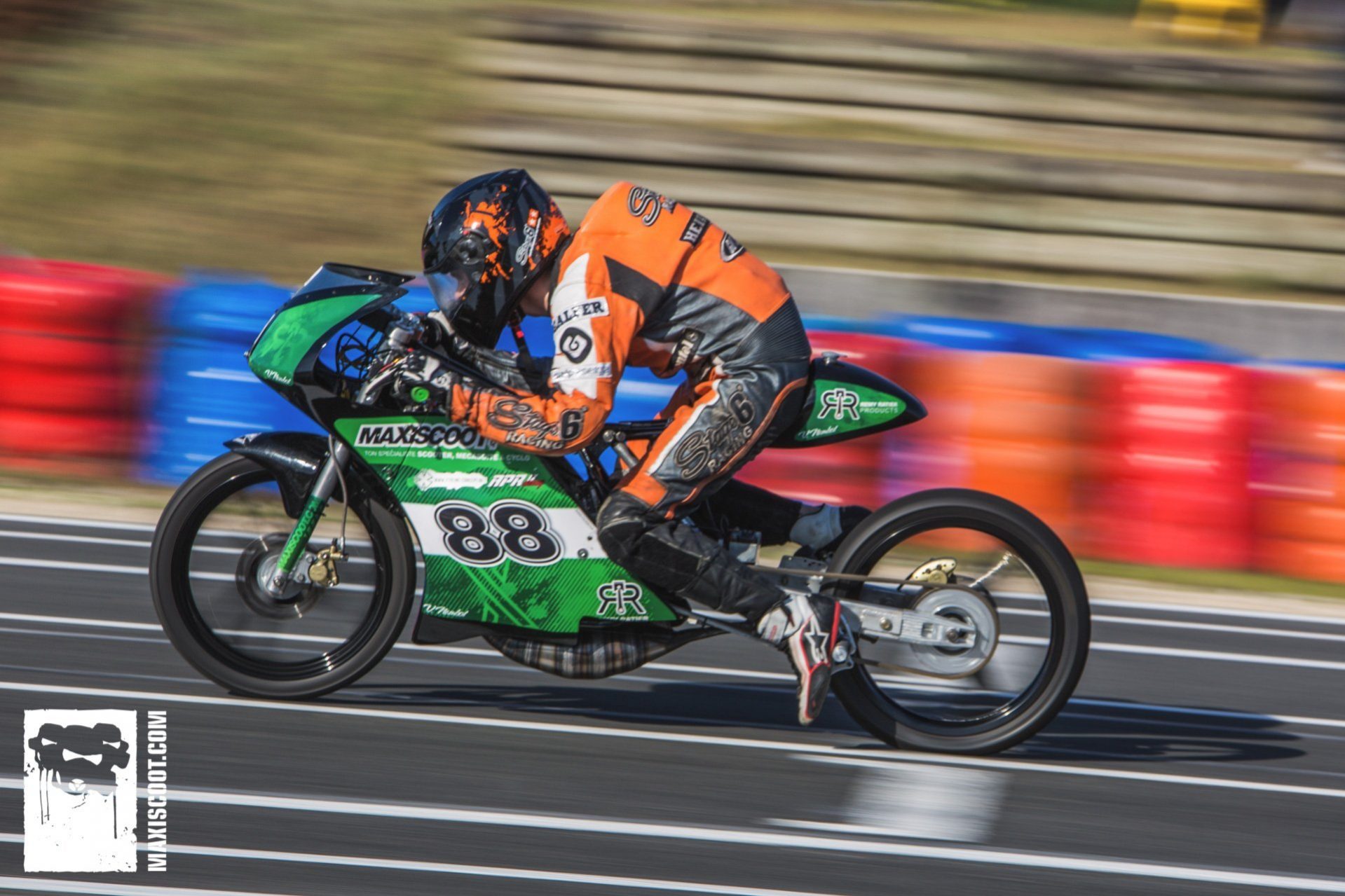 Congrats to the other team members who worked hard to improve their rankings all through the weekend.
We would like to thank the ScooterPower Team for the great Drag Racing season and all participants who took part in the different races of the Drag Challenge 2017. Keep working on your vehicles so that you can be even faster in 2018!
Here are the official results and the photo gallery.
Rankings ScooterPower Drag Day #2 2017
Photos ScooterPower Drag Day #2 2017
We hope you will have a pleasant winter break and are looking forward to a seeing you for a kick-ass 2018 season.