Tuning specialist Stage6 expands their catalog for 50cc geared mopeds with a new range of reinforced crankshafts. They were developed for the Streetrace and Big Racing 88cc tuning cylinders and are ideal for all racing and high-end cylinder kits. 
The designation HPC stands for High Primary Compression, i.e. increased pre-compression. The new crankshafts guarantee high resistance and maximum power. The Maxiscoot team has received the first units and will now offer them exclusively to you.
Crankshaft Stage6 HPC stroke 45mm for geared mopeds 50cc
The Stage6 HPC crankshafts are made of hardened steel and feature a 14mm wide forged connecting rod (as opposed to the only 12mm wide connecting rods of most models), which is extremely robust and stable.
The full circle webs with metal counterweights provide excellent balance even at the highest RPMs.
The bearings are certified for speeds up to 16,000 rpm.
The versatile Stage6 HPC crankshaft is of course not only suitable for our Streetrace and BigRacing cylinders, but can also be used with all other racing and high-end cylinders on the market, that require use with a 45mm stroke crankshaft.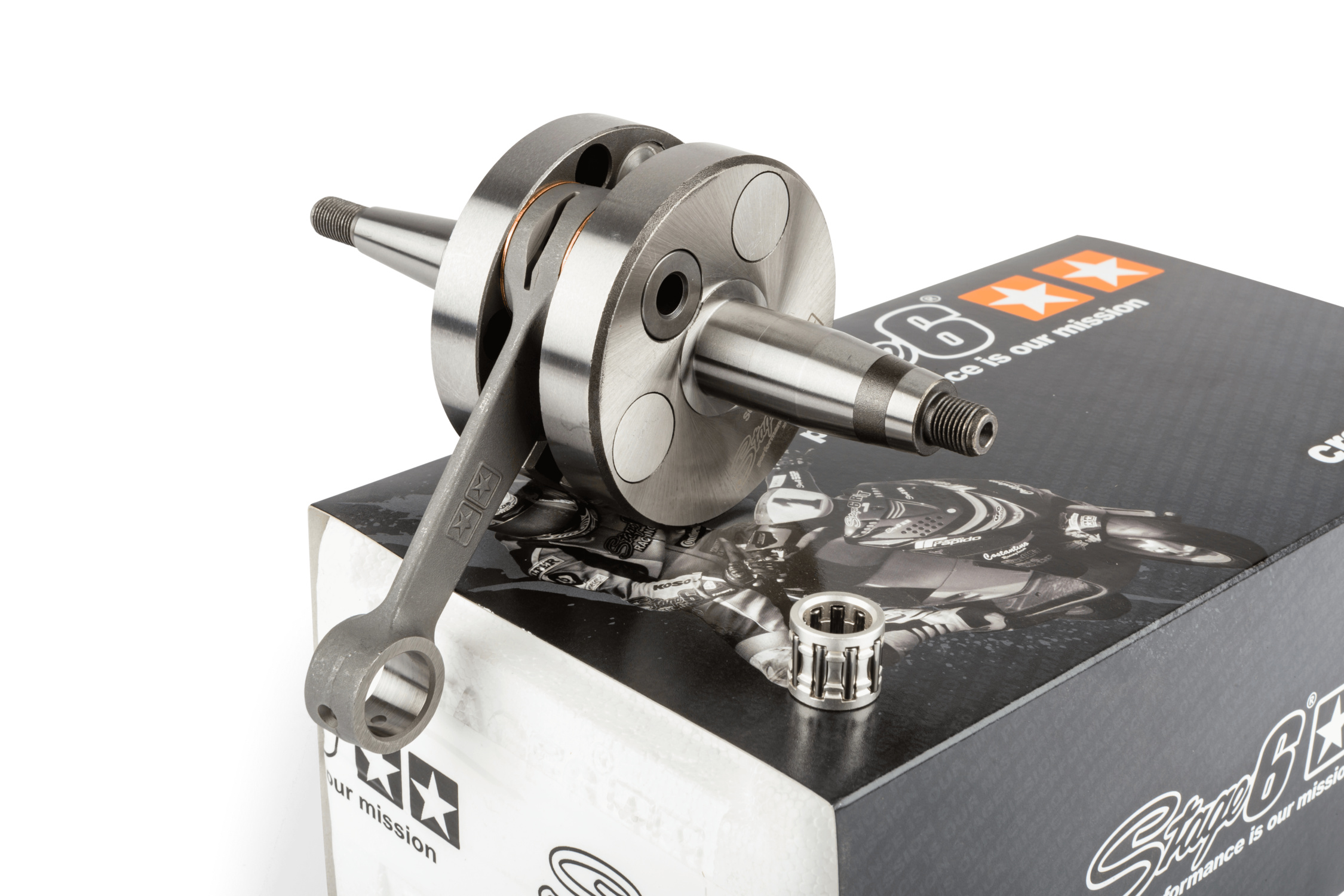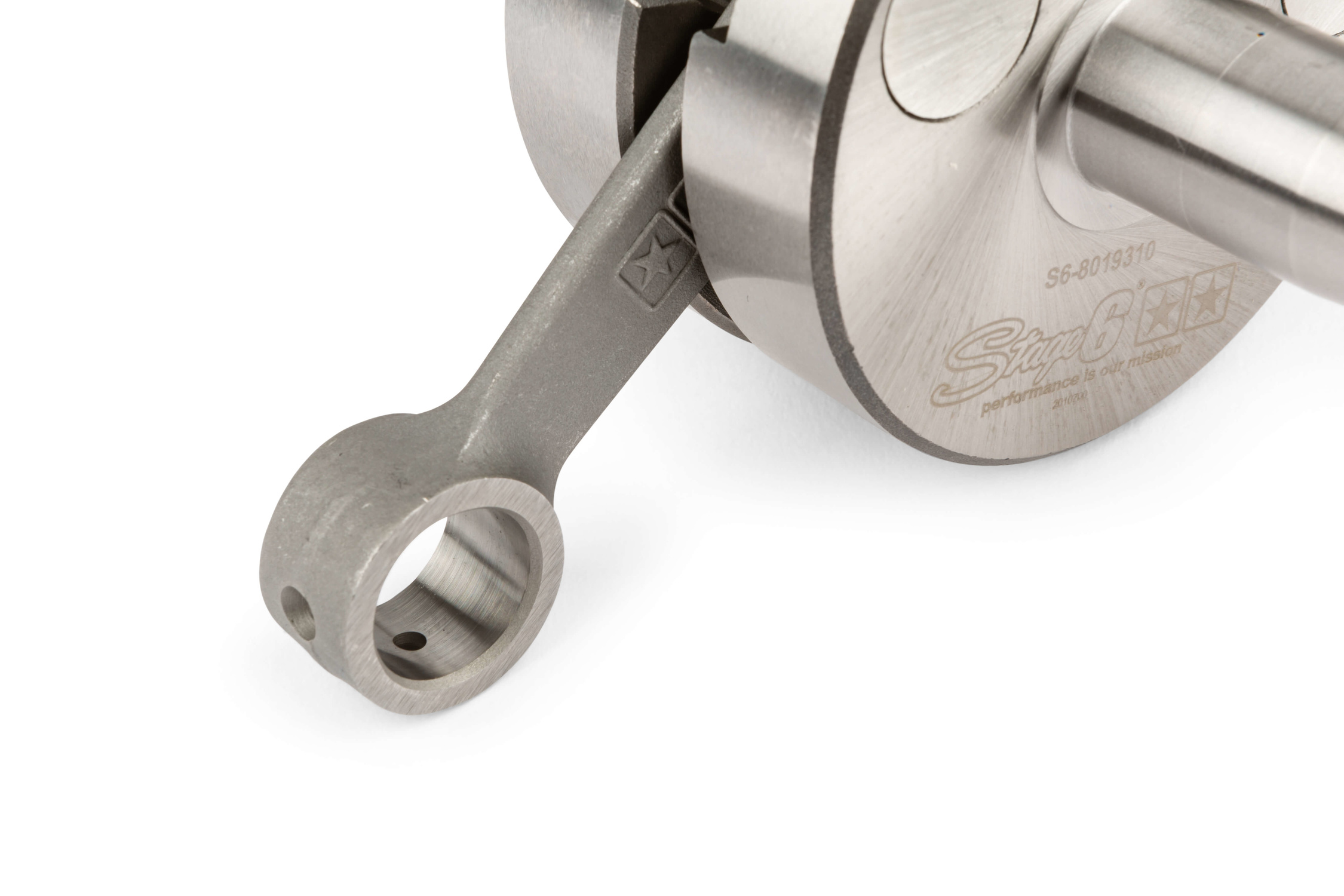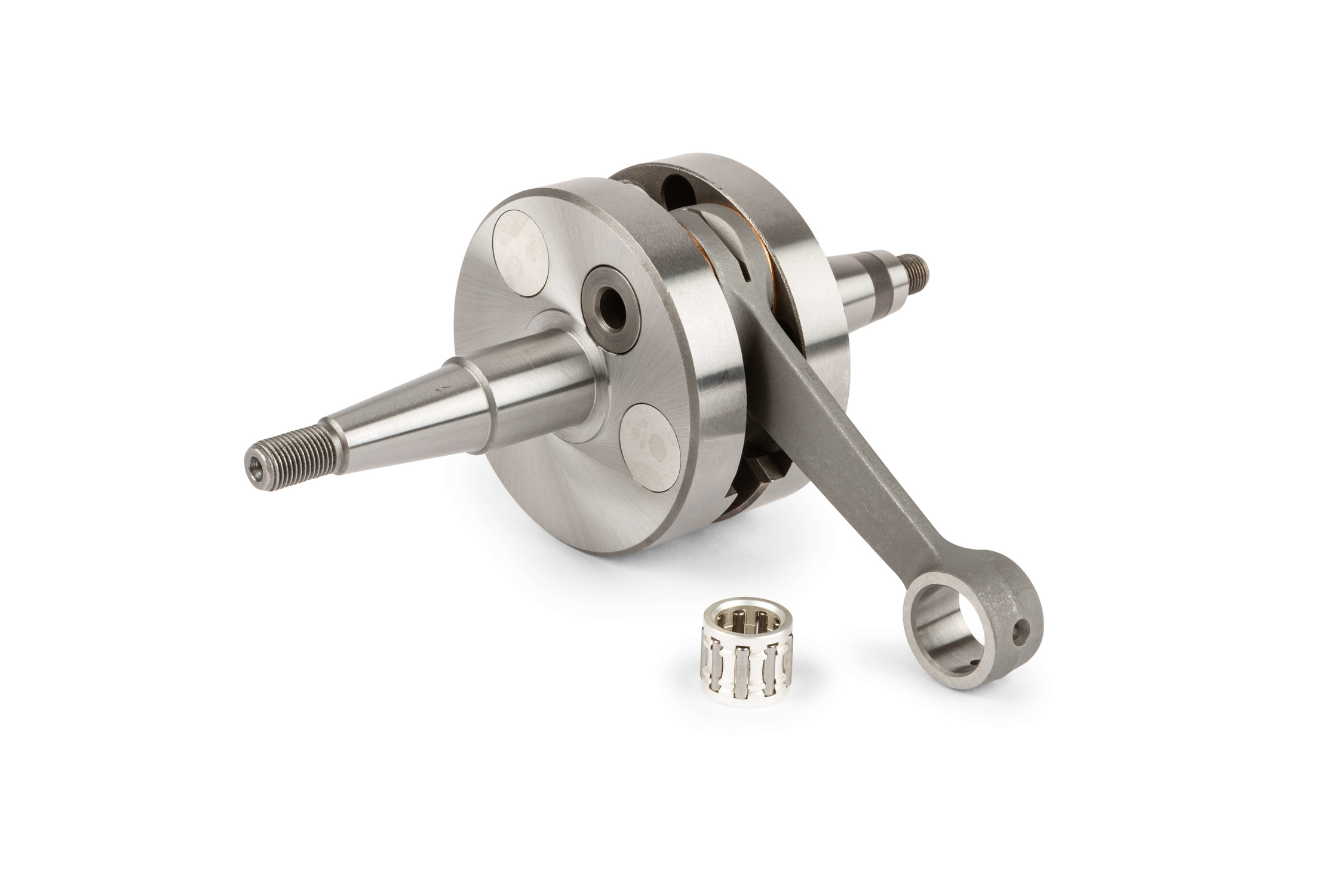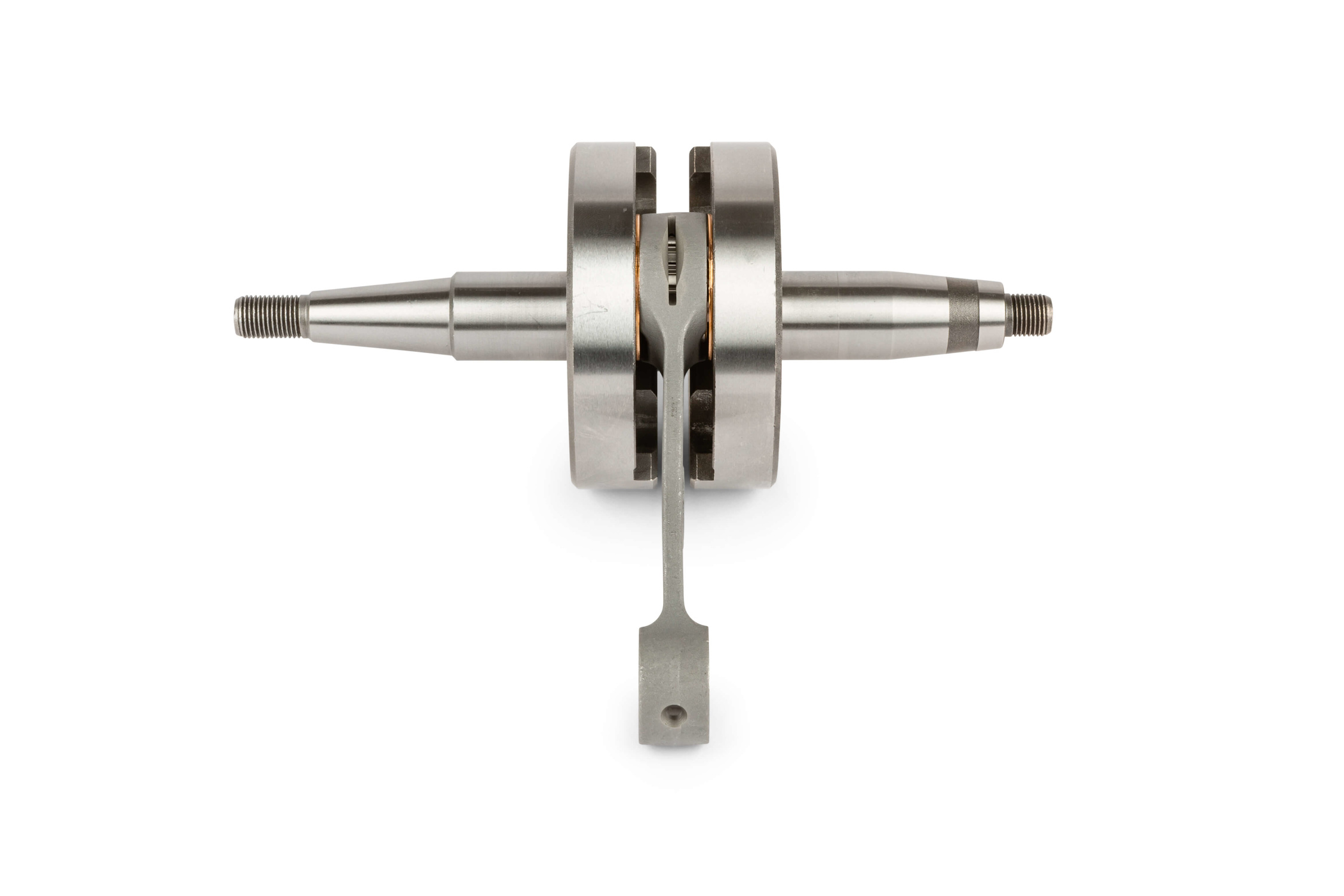 Technical Features Derbi / AM6 Stage6 HPC Crankshafts, 45mm stroke
Crankshaft Stage6 HPC Derbi Euro2
Connecting rod: 90 mm
Stroke: 45 mm
Piston pin: 12 mm
Small end bearing: 12 x 17 x 15 mm
Maximum speed : 16 000 rpm
Weight : 1 475 g
Crankshaft Stage6 HPC Derbi Euro3/4
Connecting rod: 90 mm
Stroke: 45 mm
Piston pin: 12 mm
Small end bearing: 12 x 17 x 15 mm
Maximum speed : 16 000 rpm
Weight : 1 470 g
Crankshaft Stage6 HPC Minarelli AM6
Connecting rod: 90 mm
Stroke: 45 mm
Piston pin: 12 mm
Small end bearing: 12 x 17 x 15 mm
Maximum speed : 16 000 rpm
Weight : 1 275 g