The Polini Italian Cup is one of the most prestigious endurance championships in Europe. This is where the biggest teams and the best drivers meet.
The Stage6 Racing Team, which has been very active in the racing scene right from the start, is participating in the current 2018 season. Alessandro Blando #21, official rider for the Italian Stage6 Team, competes in the 100cc category (Big Open).
He is challeneged by Filippo Corsi and Matteo Tiraferri (for Polini) as well as Fabio Starnone from TRT 2Fast team led by Massimo Tedeschi.
Alessandro can of course use the latest custom parts developed by Stage6, which will soon also be available in the Maxiscoot Shop.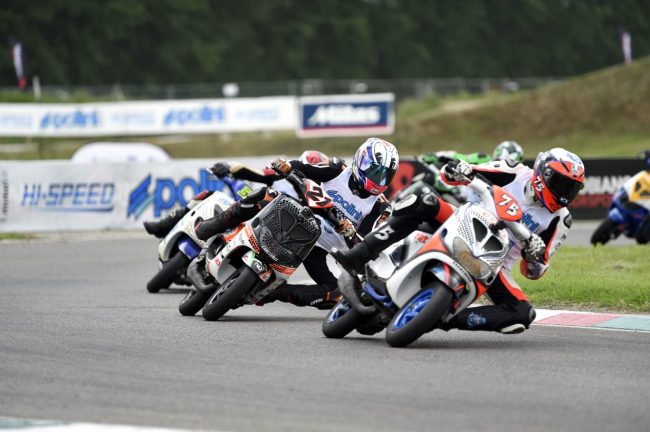 A Great Start to the Season
Alessandro already made a name for himself during the first race of the season in Latina on 15 April by climbing the rankings and making it to the top group.
By combining talent, speed and consistent performance, Alessandro made it to 2nd place on his Piaggio Zip SP behind Matteo Tiraferri, with a gap of only 0.009 in the first race. Due to unforeseeable incidents he had content himself with a 3rd place in the second race.
At the second race of the season at Ottobiano on 13 May, the official Stage6 pilot was able to succeed in a very difficult environment; he finished second in every race, which put him in first place of the day's ranking.
After these two races, Alessandro Blando leads the overall ranking of the Polini Cup in the Scooter Big Open 100cc category! Definitely a deserved top position, which is also proof of the high performance level of the new Stage6 engines.
Polini Italian Cup 2018 - Scooter 100cc Big Open - Latina