On September 25 and 26, Team Avgas sponsored by Maxiscoot headed to Falkenstein, Germany to participate in the final races of the prestigious 2021 European Scooter Challenge.
Romain, Antoine and Sébastien made their way to the Harzring in Falkenstein on Thursday evening to run in and tune their machines during free practice. On Friday morning, the team set up in one of the pits overlooking the race track and after the official registration in the early afternoon, off to the track they went.
The first laps were quite telling. Romain and Antoine quickly made their mark on the track they know quite well. Sébastien, on the other hand, dat to familiarize himself with the track, he rode lap after lap without any problems. Everything went smoothly, the carburetors were readjusted and all the necessary adjustments are completed.
On Saturday morning, the team sets off for the time trial under cloudy skies. Antoine sets the 5th best time in his category, Sébastien the 6th best and Romain the best time of the day.
On Saturday afternoon, Antoine does really well in his first run. He takes 5th place, and in the second run he takes 6th place.
After a great fight in the third run, the brakes of Antoine's Vespa failed two laps before the finishing line. He finishes in 6th place.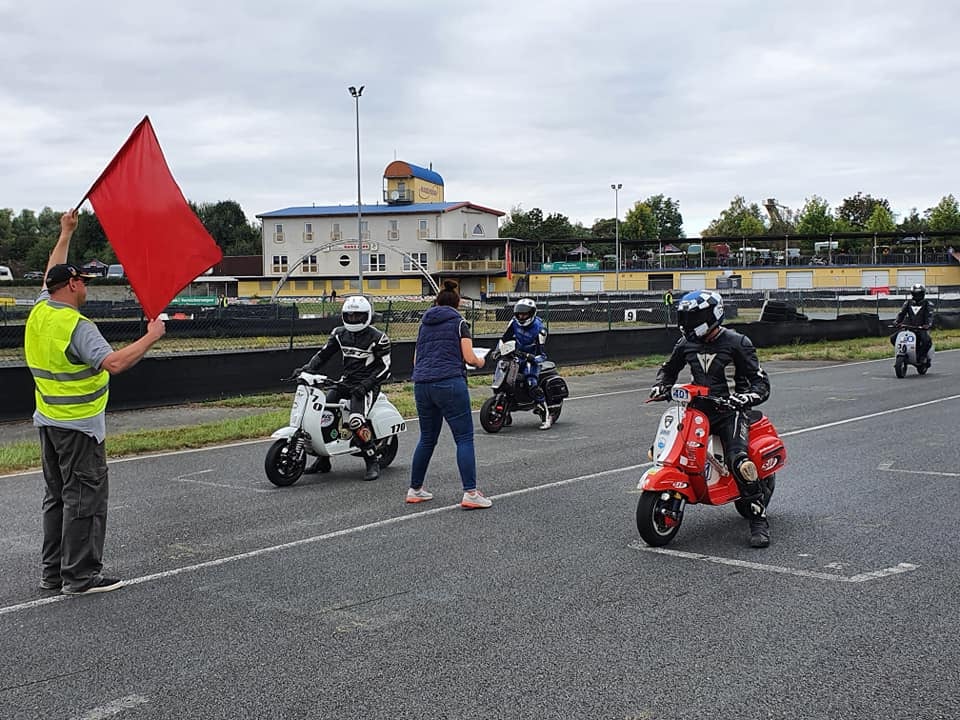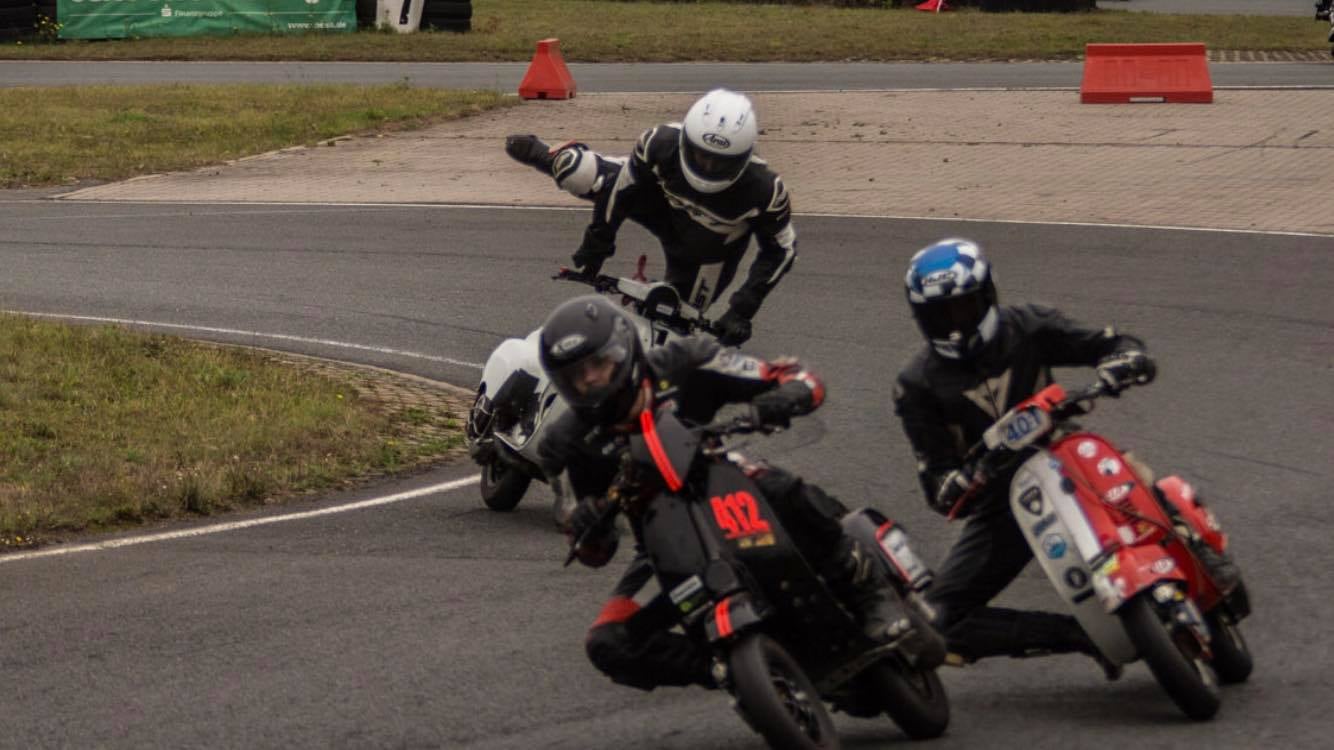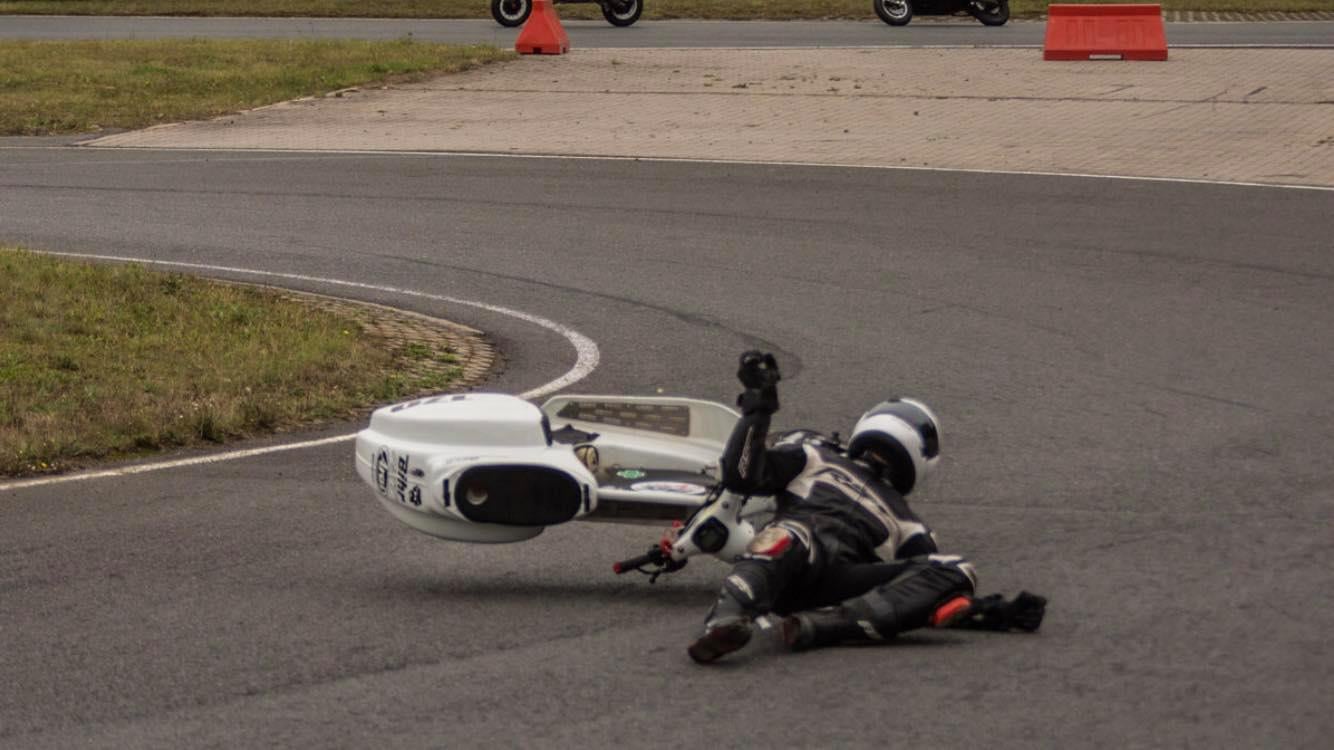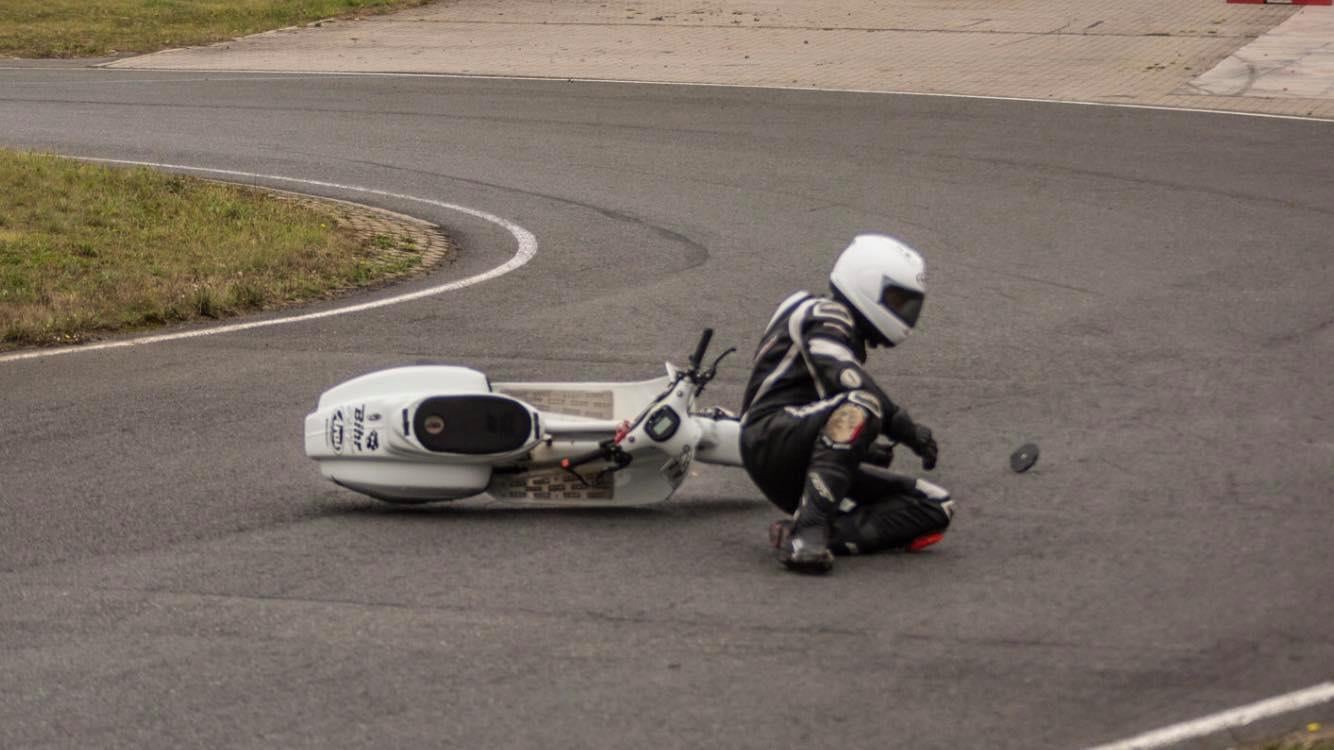 Romain und Sébastien sind an der Reihe. Romain verpasst seinen Start und wird auf Platz 4 zurückgeworfen.
Beim Versuch, die Pole Position zurückzuerobern, stürzt er in der zweiten Runde. Das Rennen wird abgebrochen, Romain kommt glücklicherweise mit ein paar blauen Flecken davon.
Zurück in der Box gibt sich Antoine alle Mühe, seine Vespa schnell zu reparieren, um doch noch zu versuchen, sich nach vorne zu kämpfen.
Dann der 2. Start der 1. Runde. Romain ist auf dem letzten Platz.
Sébastien kämpft gegen zwei andere Fahrer, um seine Position zu halten. Er erreicht Platz 5.
Im zweiten Durchgang startet Romain als Letzter, fährt sich aber Runde um Runde nach vorn und liegt am Ende in Führung.
Ein schönes Comeback für Romain, das ihn für seine Bemühungen belohnt. Sébastien liefert sich einen großartigen Kampf mit zwei seiner Konkurrenten und wurde 6.
3rd in K1 Scooter GP Limited
In the 3rd and last round of the last leg of the European Scooter Challenge 2021, Romain and Sébastien could keep their places. Antoine finished 6th, Sébastien 5th and Romain 3rd.
Congrats to all the members of Team Avgas who worked tirelessly all weekend to bring their team to the podium.
The team is very happy with this great racing weekend.
Congratulations to them for the great places and good luck for the upcoming season!