Everybody who's into 50cc drag racing should get going NOW as the 2017 Drag Challange will be starting this week. In case you don't know yet – the 1st stage of the Drag Challenge 2017 will take place at the International Karting Track in Salbris, France, on April 8 and 9.   
This is the 5th installment of the popular event, and it is once again organized by Maxiscoot and ScooterPower, who have been working together successfully for 10 years. Like every year, visitors and participants can look forward to lots of fun and many events and surprises. Interested? Here's more info on the event.
ScooterPower Drag Day #1 : Opening of the Drag Challenge Season
ScooterPower Drag Day #1 represents the official opening of the drag racing season. It will take place on the weekend of April 8 to 9. On Saturday, there will the mandatory technical check-up, afterwards all pilots, supported by their mechanics, can do few free test runs to fine-tune their engines so they can get top times on Sunday.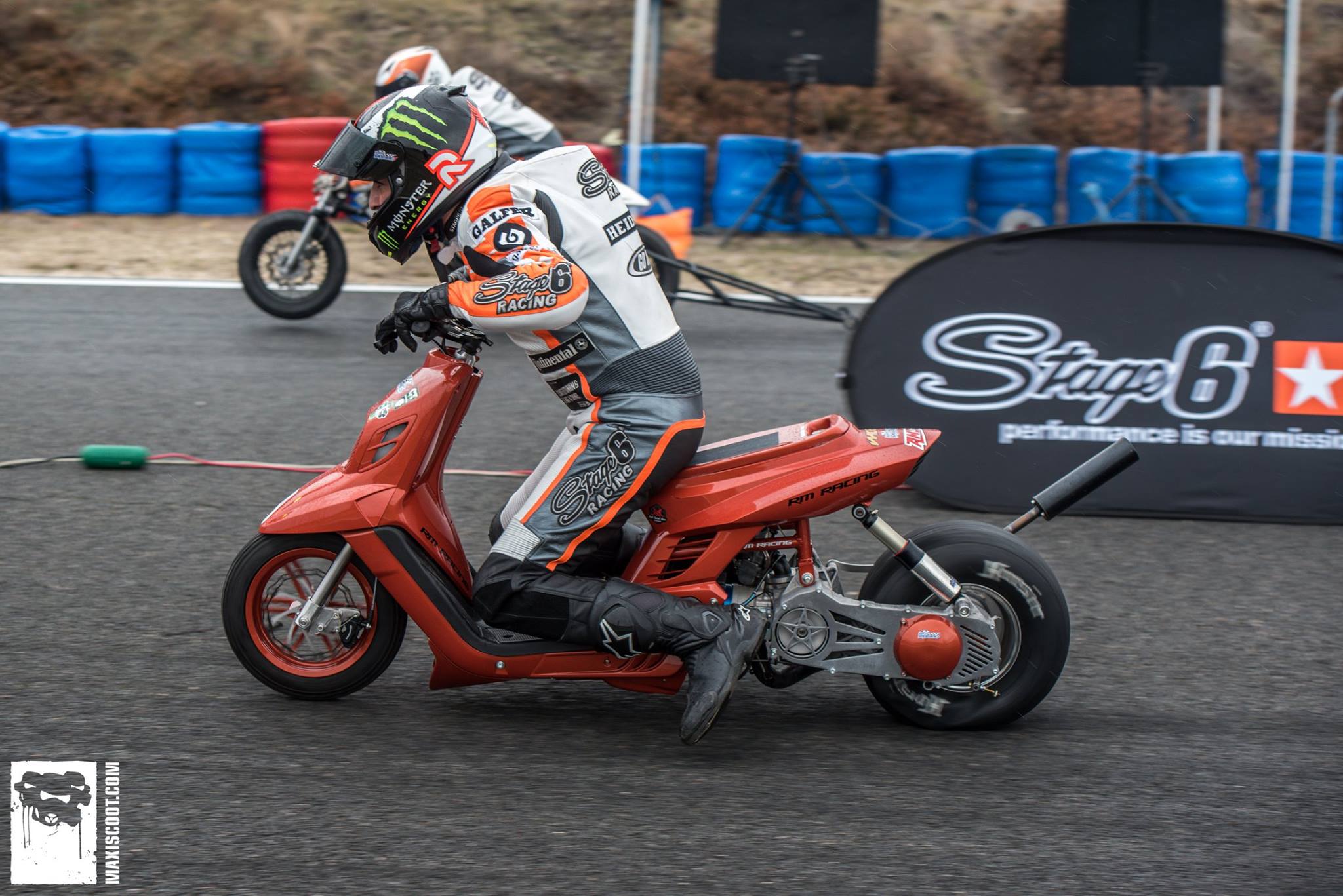 The race track grounds will open their doors on Fiday at 18h30 so that the teams can set themselves up in the pits (with electricity in case you were wondering) and get settled on the large campsite. The race track comes with test track, burnout zone and direct access track to the paddocks.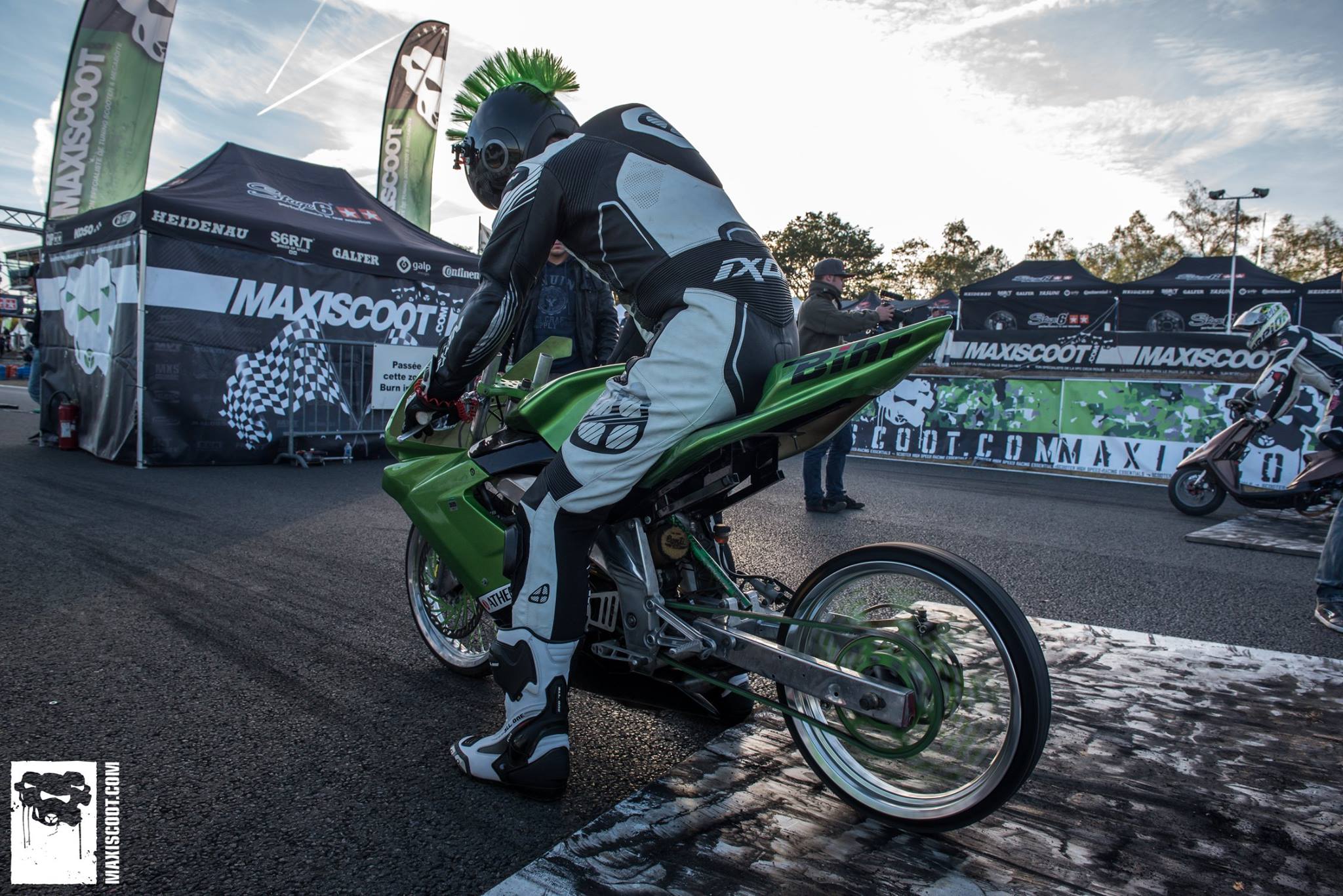 And once again, Maxiscoot will make their test bench available to the public. As with all ScooterPower events, all riders can use the test bench for free to do some final fine-tuning on their engines, ot to simply see how much power their bike really puts out. Feel free to drop by, you can test your engine as often as you want.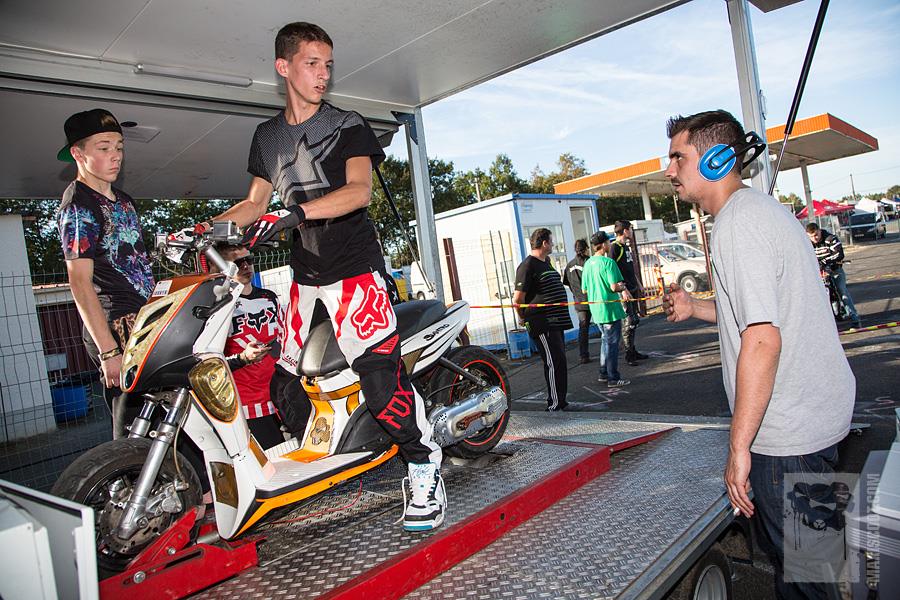 If you are interested in new and exciting accessories, from simple sticker to stylish streetwear, you should definitely drop by our Maxiscoot stand. There be numerous events and fun activities throughout the weekend, and yes, lots of prizes to be won! Come and see us at our booth, maybe you feel like joining in.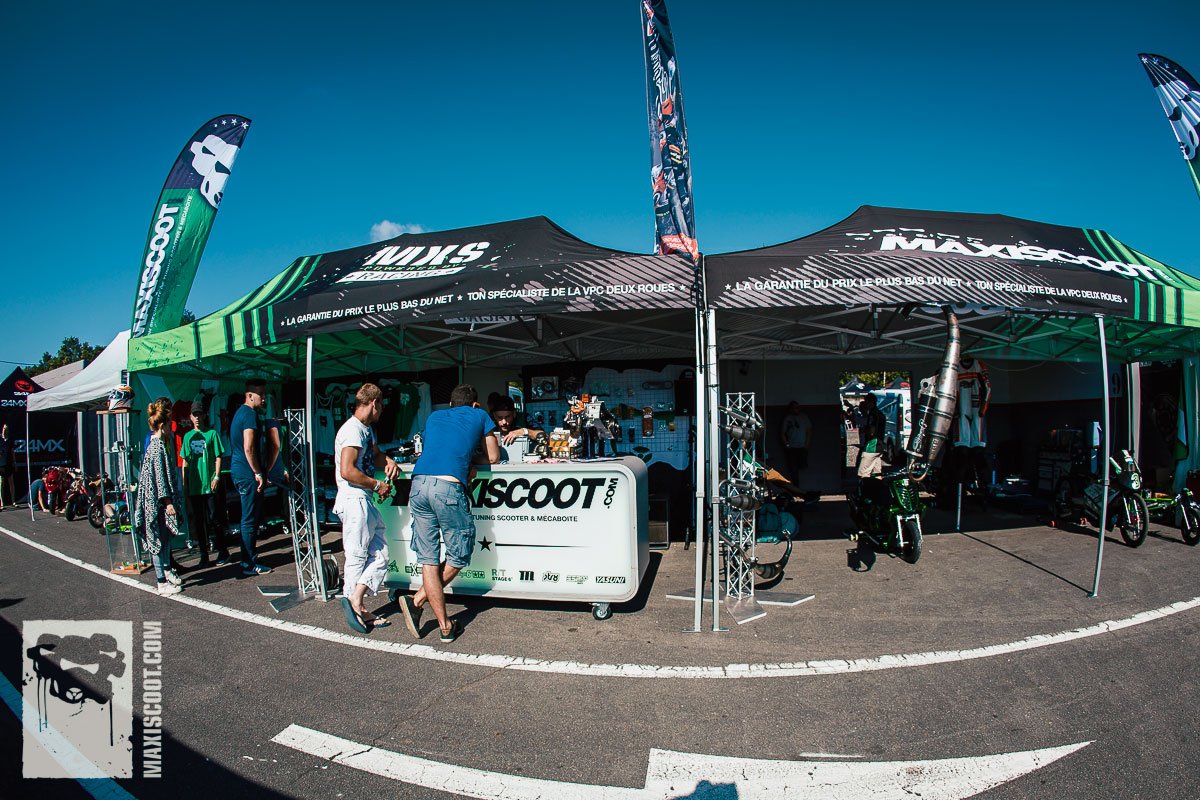 The MXS Racing Team will bring 2 new pilots and everybody is getting ramped up to go full throttle. You can of course take pictures and support the drag race pilots, also on Facebook via #greenpower.
Should you be interested in coming, either as a pilot or simply as a visitor, check the website of Association ScooterPower, with all regulations, registration form and more information.
Just like on all the other events, a photographer will make pictures; you can check them out in our photo gallery later. Stay tuned!