Of all the speedometers available on the market there is one model that deserves special mention: the Stage6 Power Test Accelerometer. As the name suggests, the instrument combines speedometer / accelerometer function and power test function.
The device can be used as a power tester to help optimize engine settings, its first and foremost function is to measure acceleration and speed. It can be used on all types of two-wheelers.
The instrument is the perfect replacement for a defective speedometer, you can use it to test, measure and improve the performance of your scooter in everyday riding or on the racetrack.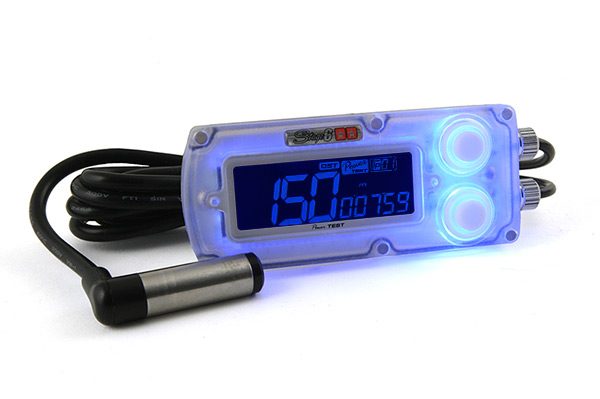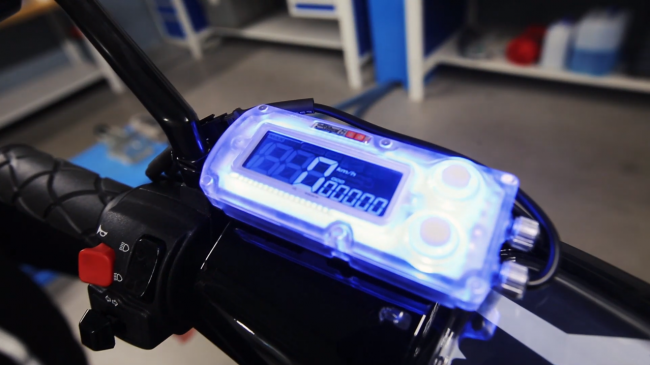 speedometer:

 

0 – 360 km/h
display:

 k

m/h + mph
stop watch:

 

0 – 9'59″99
distance: 50 – 1,000 m
rim circumference:

 

300 – 2,500 mm
memory:

 

20 entries
power supply:

 

12V battery
temperature range:

 

-10 to +60°C
measurements / weight:

 

99.6 x 42 x 55.5 mm / 85 g
The Stage6 Speedometer / Accelerometer Power Test is small and compact and can be used on all two-wheelers with 12V battery (motorcycles, supermotards, scooters, mopeds and drag bikes). Thanks to the blue backlighting, the display can be easily read at night.
Functions:
time over distance: the time needed to cover a certain distance (50m – 1,000m); it can be set in steps of 50m. Times and top speed are displayed and memorized. This way you can precisely determine acceleration.
time over km/h:the time needed to get from a chosen initial speed to a chosen final speed (ex.: 0 – 100 km/h), so acceleration can be determined.