Nearly four years after our last update, the Maxiscoot online shop will get a new layout. Maxiscoot.com can now be viewed on smartphone, tablet and computer; a revised navigation makes finding and ordering of everything you need to maintain and tune your 50cc scooter even easier.
At the same time, our Maxiscoot blog was also treated to a complete makeover. Page presentation is cleaner and responsive; the blog now includes the Maxiscoot Magazine and the MXS Custom News: product news and market developments, photo and video coverage of scooter events, wallpapers, tutorials as downloadable pdfs and more.
Maxiscoot Shop and Blog Redesigned
Improved Navigation
Our Maxiscoot web shop's new user interface and improved functionality will make searching and finding products in our extensive catalogue a lot easier. The menu was completely reworked and now allows for navigating our categories and brands in a more intuitive fashion so you can find the part you're looking for with a few clicks.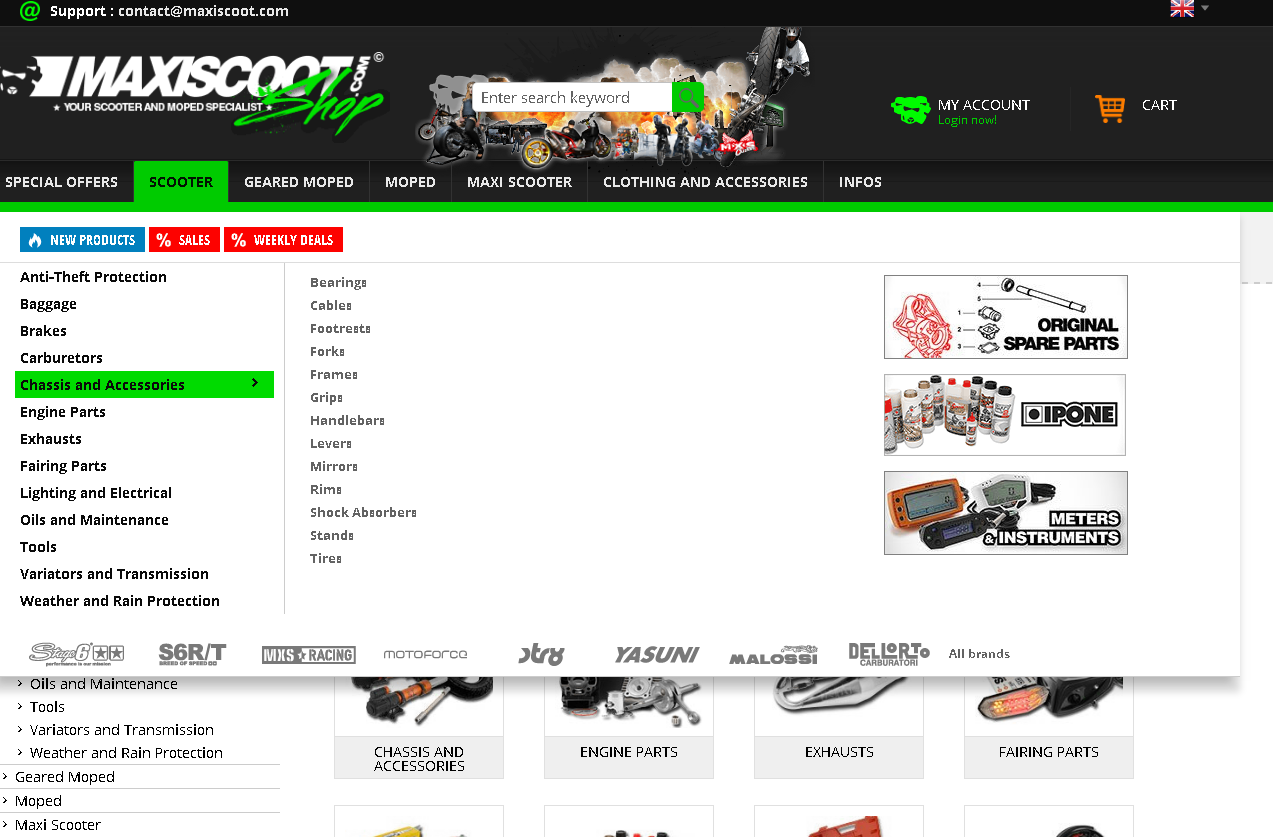 Restructuring our categories and filters and the new one page navigation menu mean that you can find everything you need even faster. You can configure your vehicle type directly on the homepage, browse our categories (scooter, geared moped, moped, maxi scooter and accessories), or go directly to the subcategory you're interested in.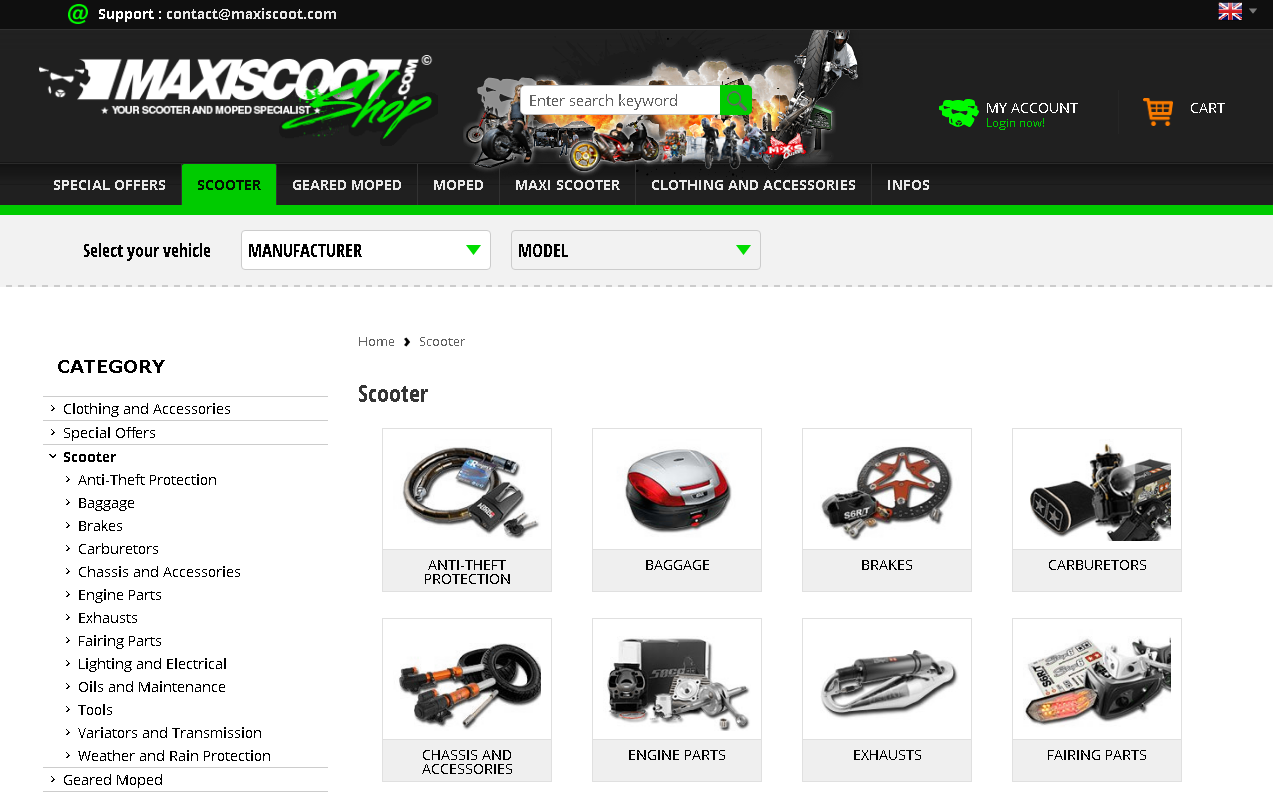 The user interface of our shop was cleaned up and is more functional now. There are now extra categories for special offers, weekly deals and top products in our navigation menu, all of it easily accessed from our homepage. Now you will never miss a bargain!

Increased User Friendliness
The new Maxiscoot shop will now support RWD – responsive web design; the user interface responds dynamically to the device used, no matter if you're using a smartphone, tablet or laptop / computer.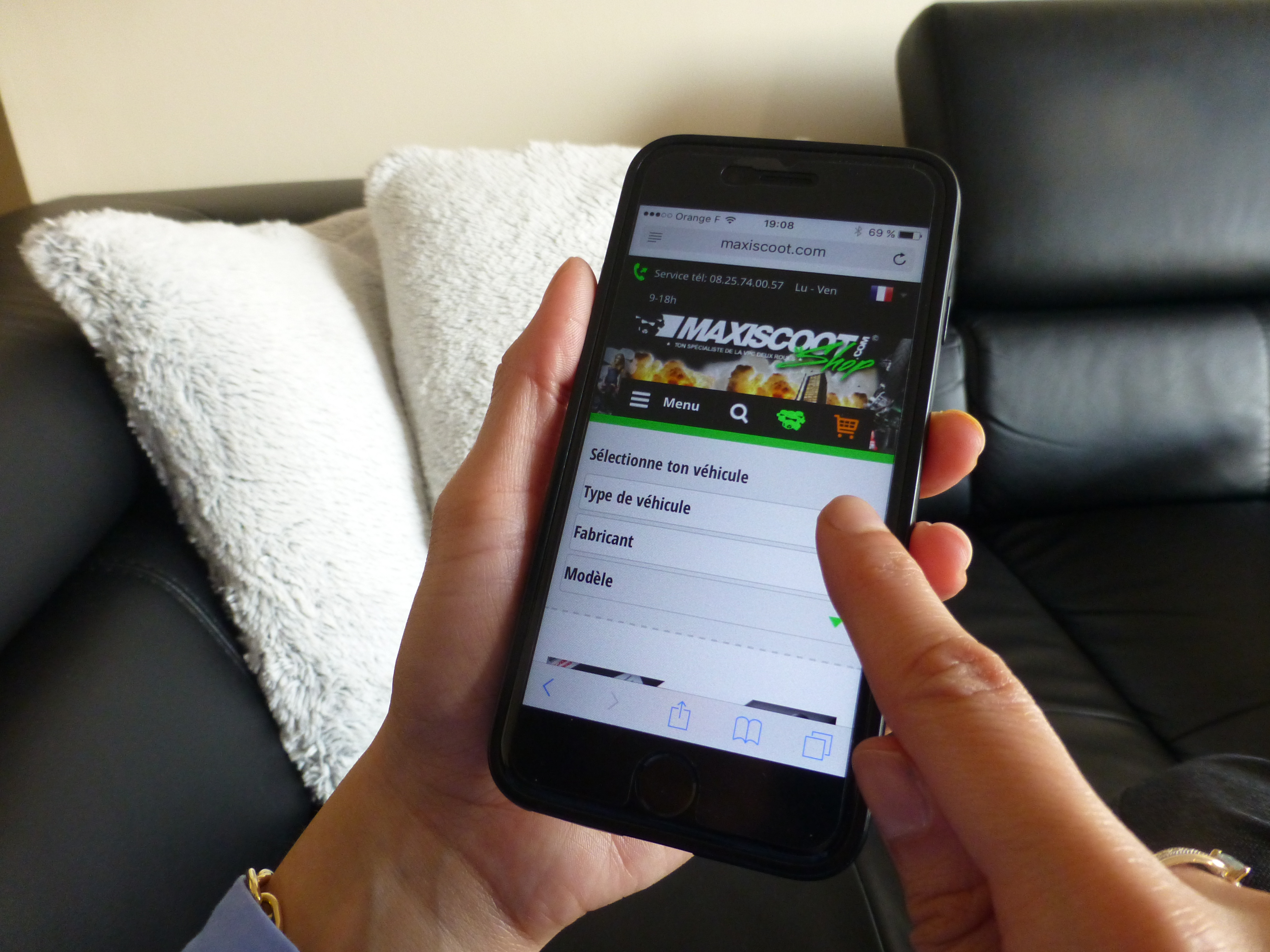 And we did not stop at introducing these functional changes, we have also set up a new section to improve customer satisfaction: as of now, we are running special campaigns on a regular basis – our weekly deals that we launched at the beginning of the year. Definitely a great way to go bargain hunting!

Redesigned Blog
Our Maxiscoot blog was launched in 2013 to keep you up to date on the latest developments in the scooter scene. In 2017, the Magazine and MXS Custom that were previously accessable via the shop are now integrated into the blog.
The new Maxiscoot blog will now include 5 areas:
• BLOG: News / Developments
• WORKSHOP: Prototypes / Tutorials / Tests / R & D
• EVENTS: Calendar / Coverage / Results
• VIDEOS
• DOWNLOADS: Installation Guides / Catalogues / Magazine / Wallpapers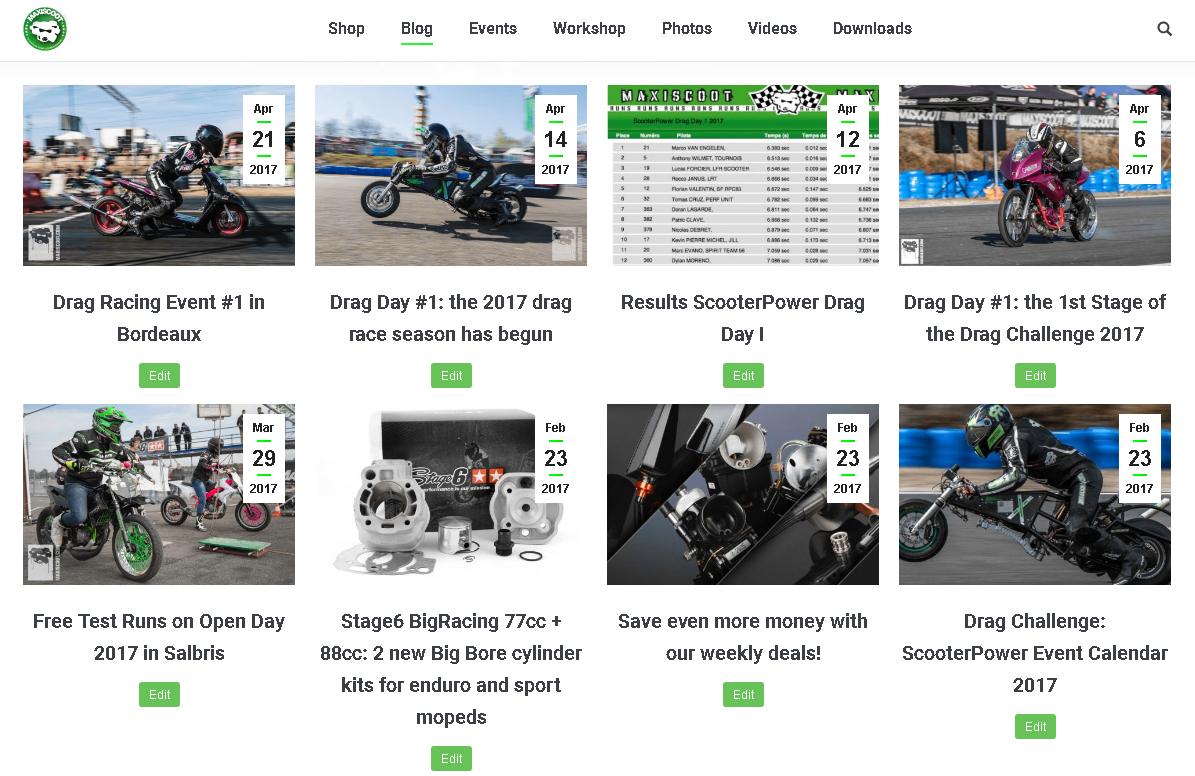 Improved layout, intuitive navigation, increased user friendliness, simplified category tree: all of these improvements will make finding your way around our extensive shop a lot easier. Our new attractive and functional blog will surely become one of your favourite sites!
One look is worth a thousand words, just get on over to our new shop and blog and see for yourself!