The Voca Rookie Rises to the Top
Voca Racing from Spain has become one of the most renowned manufacturers and distributors of top quality, top performance exhaust systems.
The Rookie 50cc / 70cc is one of Voca's most popular models, and so they decided to give it a raise! They developed a high-mount series called Cross Rookie which is available now. Riders who want their two-wheelers to look, sound and perform their very best will definitely take a shine to this new exhaust.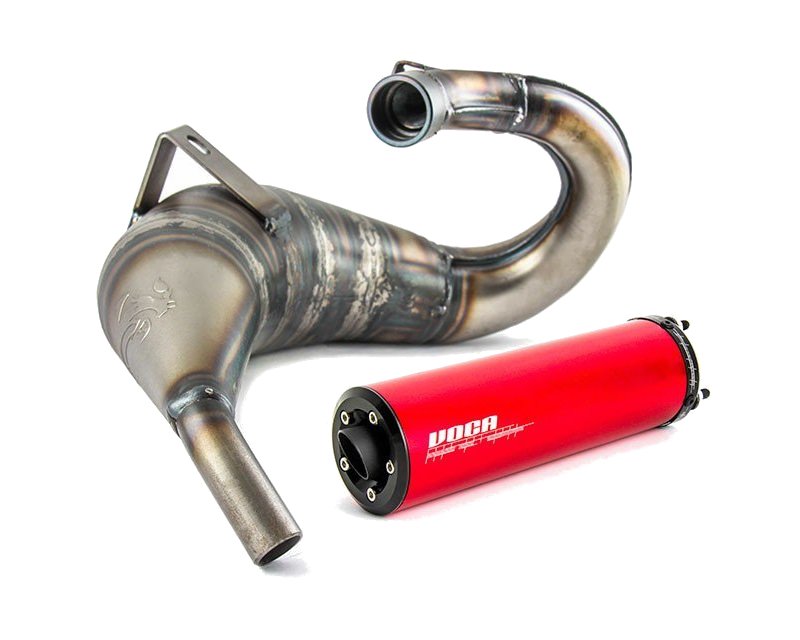 Voca Cross Rookie 50 / 70 cc
The Voca Cross Rookie 50 – 70cc was developed for owners of supermotos / enduro bikes. The exhaust is street-legal (CE-marking), but manages to considerably boost overall performance and, maybe most important, increase top end speed.
Performance
Voca sent their new baby to the test bench until they were happy with the results: a performance-boosting top quality exhaust, available for many 50cc supermoto / enduro models. The exhaust comes with restrictors for both ends, this means it has homologation which is important if you want to ride your bike on public roads in many countries.
The Cross Rookie can be used to boost the output of original engine set-ups, but it can of course be combined with 50cc and 70cc cylinders, Sport / Mid-Race to Racing. In this case, we recommend to use a minimum 19mm carburetor to exploit the full potential of your set-up.
Finishing
The Cross Rookie is a classic expansion chamber system welded from thin metal cones; it is unpainted and comes with a great looking silencer, available with a stylish red or a more classic black finish.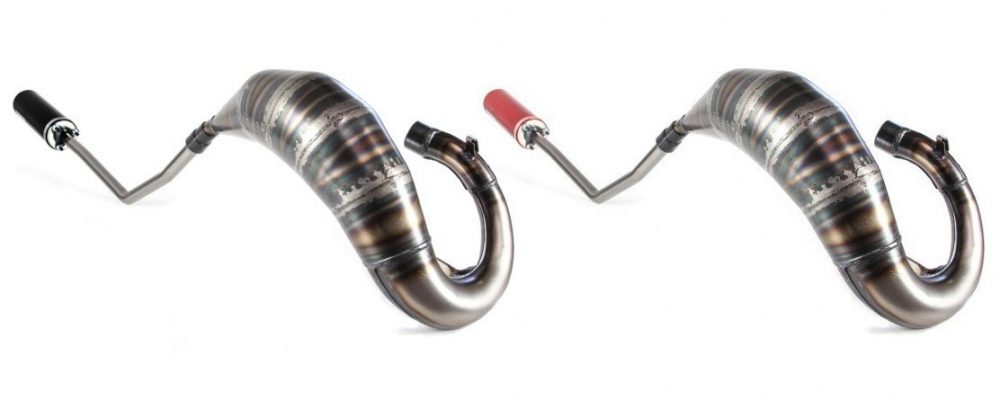 Installation
The Voca Cross Rookie exhaust is sold complete with everything you need to install it on your bike – bracket, clamp, rubber buffers, spacers, springs, restrictors and screws.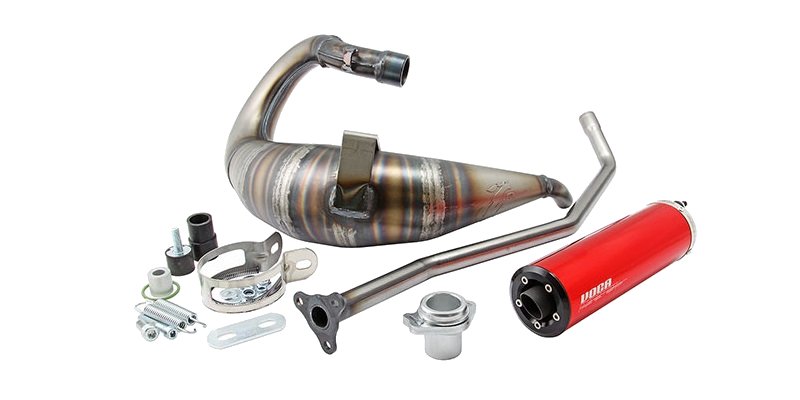 List of Models
The Voca Cross Rookie 50 / 70cc is available for the following models:
Beta RRT / RK6,
Derbi Senda / DRD,
MBK X-Limit / Yamaha DT 50,
Rieju MRT 50 / MRX / RR.