New at Maxiscoot: French brand for moped tuning parts C. Bouchet Engineering.
Their intake manifolds, stuffers, reed block spacers and variator sliders are already available in our shop, more products will be added soon.
If you want to know more, just read on!
C.Bouchet Engineering – Newly Added to the Maxiscoot Catalogue
The brand C. Bouchet Engineering was founded in 2013 and quickly built up a good reputation in the 50cc moped scene. They develop high-quality products that are tailored to the needs of ambitious racing and tuning fans.
The company has been developing and producing new products to improve the performance of moped engines for six years now. Their tuning parts have been sold through social networks and by word of mouth.
In view of the growing interest in the innovative parts, CBE has now decided to market its products in a more professional way. First they put up their own e-shop was, where moped owners can get info on all C. Bouchet Engineering products and buy them with a few clicks, now the brand is also available at Maxiscoot.
Here's a short presentation of the new brand and all currently available products.
ABOUT C.BOUCHET ENGINEERING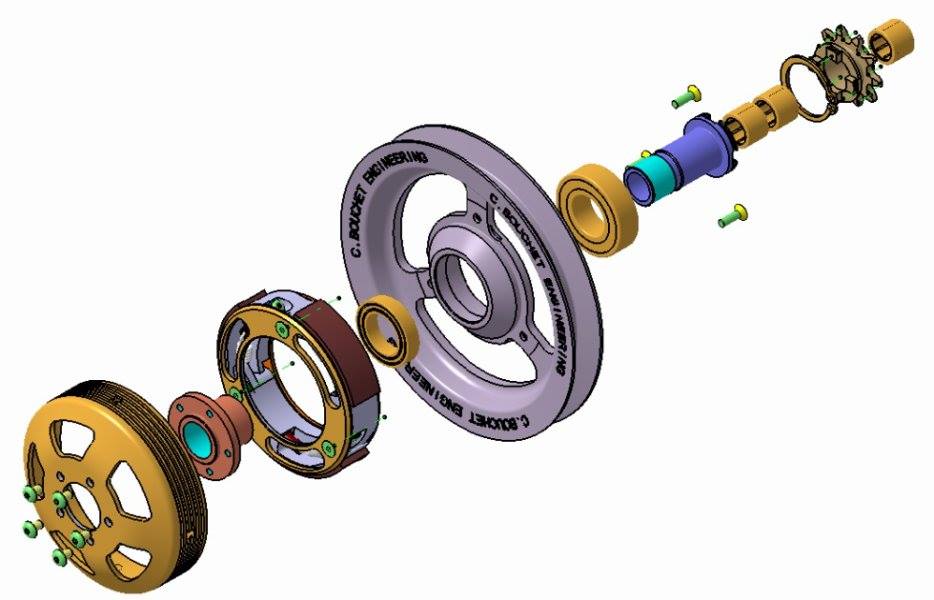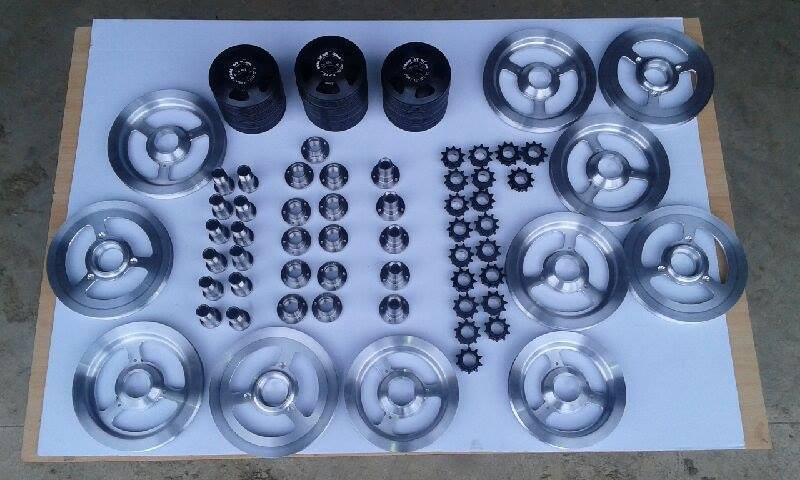 Clément Bouchet is an die-hard 50cc 2-stroke fan. He has long been very active on forums and social networks, and over time has built a name for himself in the moped community by sharing his knowledge and by designing his own parts under the name of C. Bouchet Engineering to address market segments not yet sufficiently covered.
Clément is the project manager of a mechanical engineering design office and has a perfect command of CAD processes and CNC manufacturing. He was able to apply this valuable know-how to design his own new racing parts.
Intake manifolds, stuffers, reed valve spacers, triple trees, engine mounts, variators, engine springs and clutch systems – C.Bouchet Engineering has become a true reference for owners of tuned classic mopeds.
PARTS AND ACCESSORIES BY C.BOUCHET ENGINEERING
In 2019, Clément decided to small scale mass-produce his parts to reduce manufacturing costs and to ensure conistent availability of parts.
In order to guarantee the quality of its products, the company uses innovative manufacturing processes (laser sintering, 3D printing), high-quality materials (polyamide, high-quality aluminium) and tests all new products themselves.
Today, C. Bouchet Engineering enjoys an excellent reputation with the moped tuning community; their innovative tuning parts perfectly combine efficient performance optimization, high resistance and meticulous design.
Within the coming year, the French brand will continue to expand its range, so stay tuned! If you want to be kept posted on the brand's latest products, simply subscribe to the C.Bouchet Engineering newsletter.
Note: Clément also responds to customer requests for custom parts tailored to special customer needs. Contact him via his Facebook page or Email to get information on possibilities and pricing.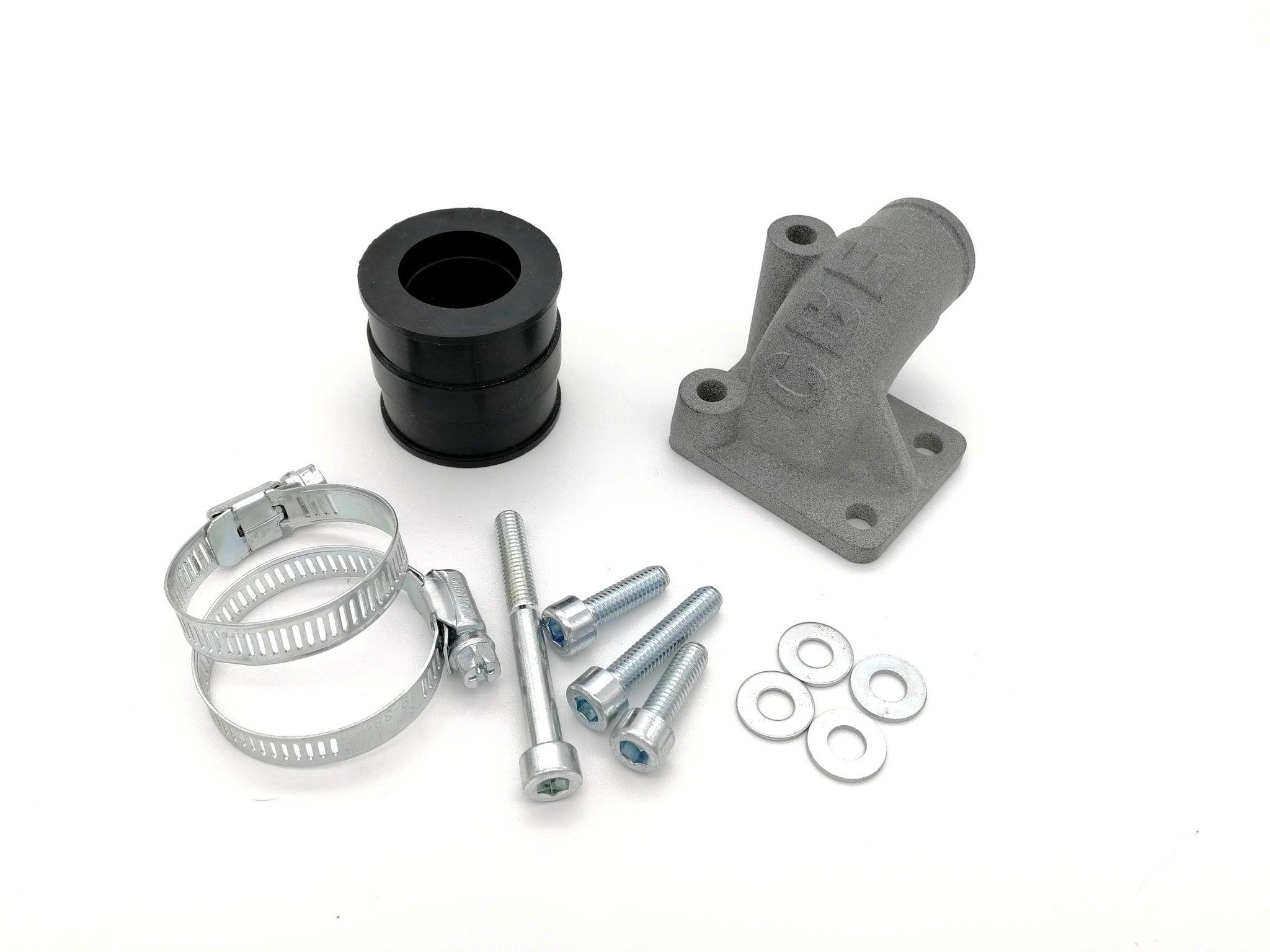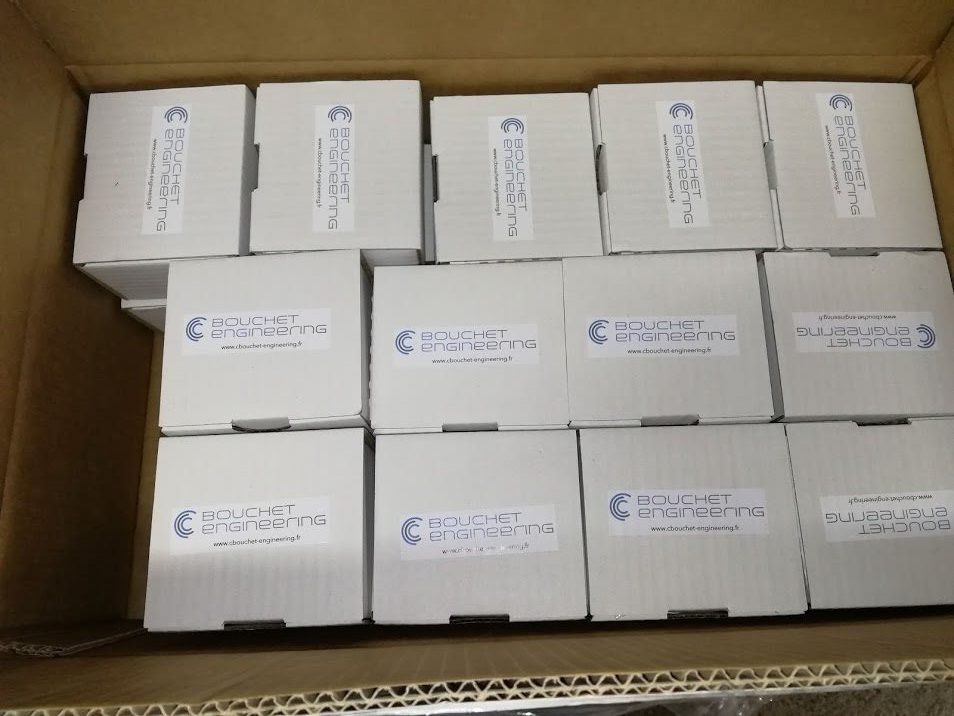 C. Bouchet Engineering's innovative tuning accessories are a high-quality alternative to the products of classic accessory manufacturers and add to the often neglected market for classic moped tuning.
The brand is a great addition to the 50cc scene – innovative, high quality products for strong performance and long service life.
ZU DEN PRODUKTEN VON C.BOUCHET ENGINEERING