ScooterPower Trophy - high speed for all!
After 10 year of racing experience, ScooterPower, long-time partner of Maxiscoot, reaffirms their commitment to 50cc racing by introducing a brand new category: the ScooterPower Trophy.
The new ScooterPower Trophy is open to everyone; you can give scooter racing a try and test the waters without any technical knowledge or large budget to participate. This is all about driving skills!
The contest includes five races; the competitors will have to race against each other using identical vehicles – identical chassis, identical engine, identical everything.
Requirements for participating are as follows:
– 1 medical certificate, less than one year old
– 1 Ufolep license 2018
– 1 copy of CASM
And if you're on a tight budget but want to be part of the fun, no problem – you can rent the whole package. For only 150 € per race, you will get a Piaggio Zip 70cc Stage6 Pro, fuel, technical support and a leather suit!
ScooterPower Trophy in Detail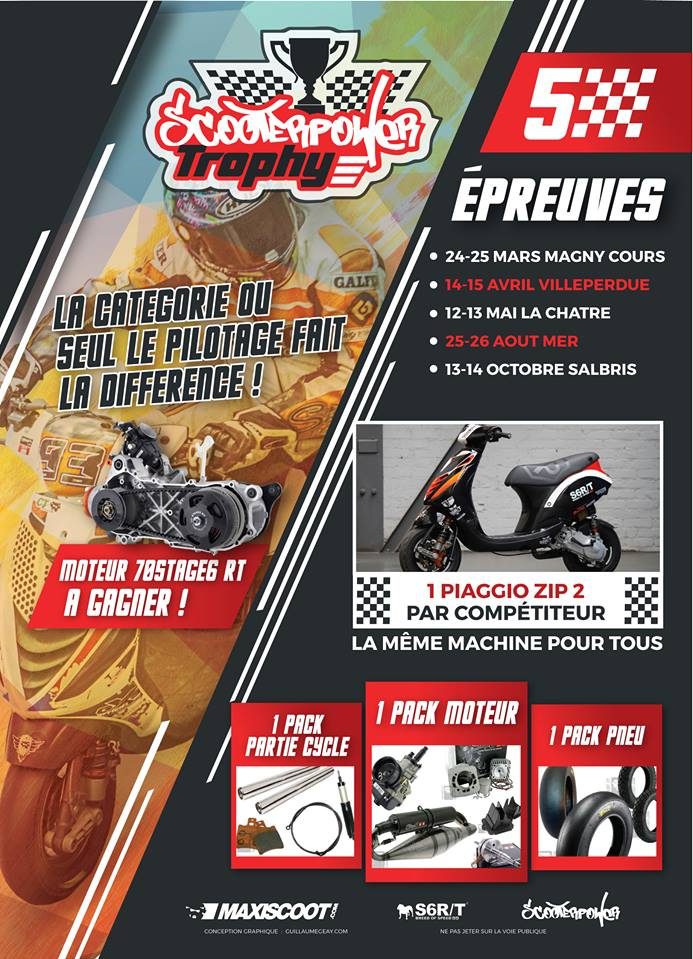 THE SCOOTERS
Each competitor will ride a Piaggio Zip 2 built after 2000, equipped with Stage6 tuning kits: engine, chassis parts, and tires.

Any form of tuning or engine modification is strictly forbidden. This is all about the drivers' skills, not the engine!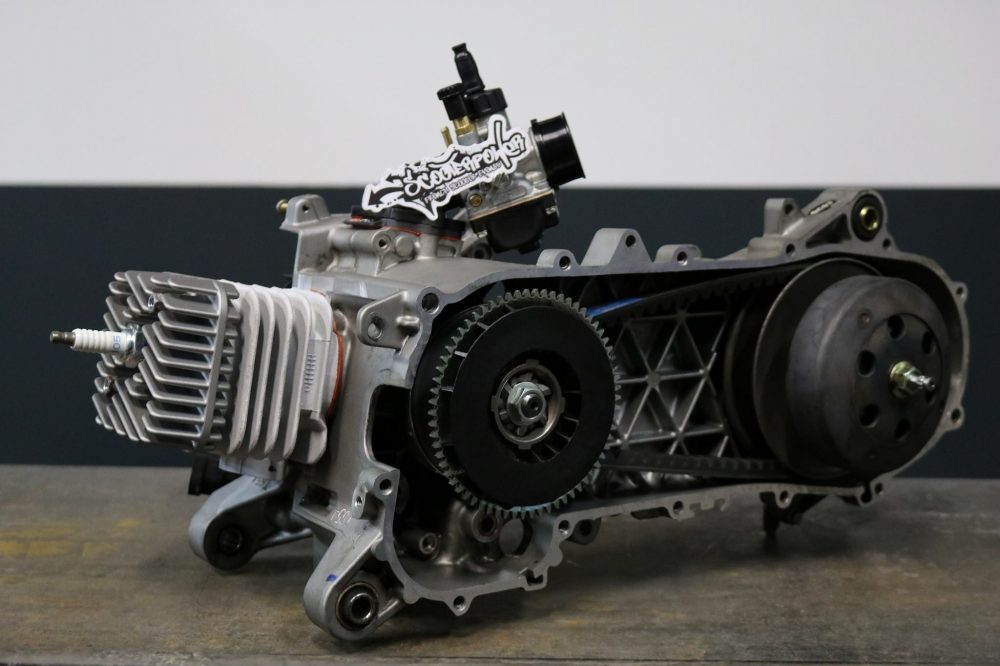 THE TRACKS
This brand championship will include 5 races, all of them in Central France:
Magny Cours, March 24 + 25
Villeperdue, April 14 + 15
La Chatre, May 12 + 13
Mer, August 25 + 26
Salbris, October 13 + 14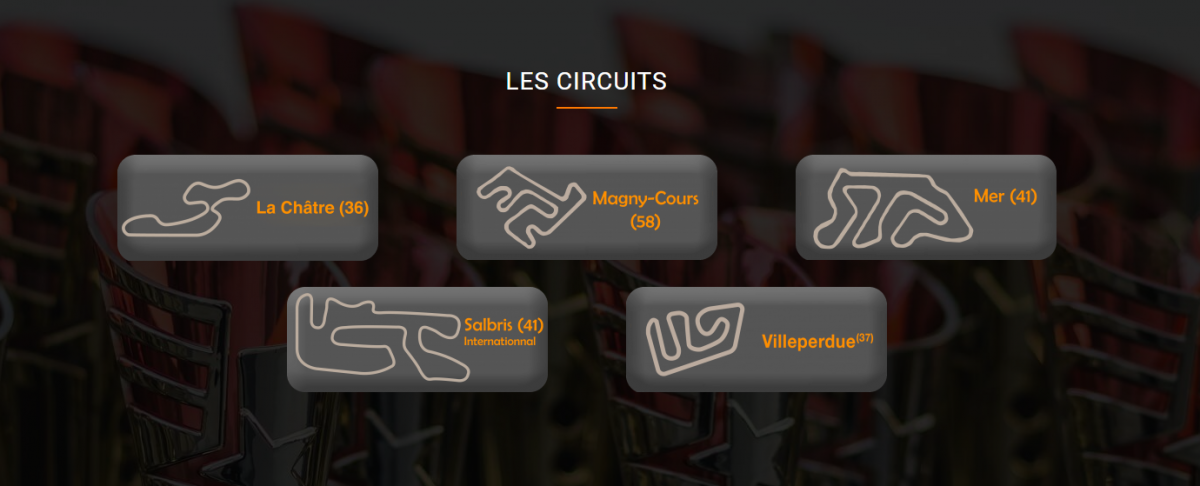 THE PRIZES
The first 3 pilots will win a bottle of fully synthetic 2-stroke engine oil and a trophy.

The winner of the ScooterPower Trophy 2018 will win a complete Stage6 R/T 70cc engine, by Seb Racing Team – 20hp and a value of €2500! That's a fantastic start for the next season and a lot of money to save!

Again – you can participate in the ScooterPower Trophy riding your own scooter or with a rented model. Do not hesitate to get in touch with the Team ScooterPower to find out how to register and get the best deals!