Winter Is Coming: Go Full Throttle One Last Time
The end of Drag Racing Season 2019 is approaching. Before the winter break, ScooterPower team from Sologne invites you to the final drag racing event of the current 2019 race season.
Maxiscoot is the official partner of the event, so we can give you all the relevant information: where, when, what and why?
Finals Drag Challenge 2019
The last official races of the ScooterPower season, Drag Day #2, will take place in Salbris on October 19 and 20, 2019.
On the agenda:
Drag Racing
Circuit Track
Maxiscoot Stand
Pit Stop Challenge,
Wheelie Contest
Award Ceremony Drag Day #2 + ScooterPower Members
Here are the details and some practical information on the event.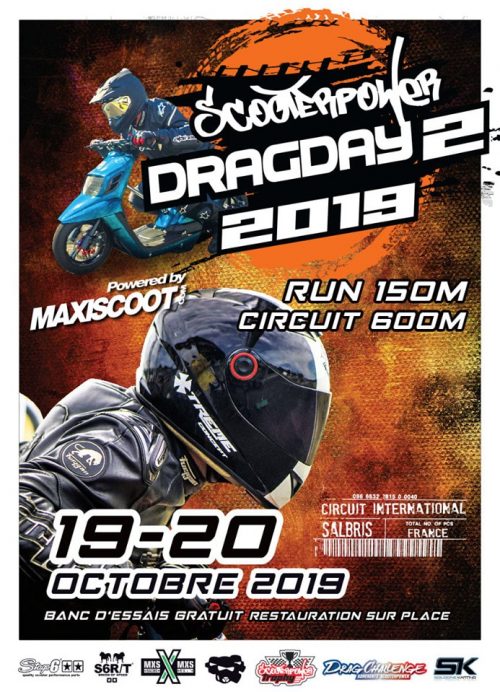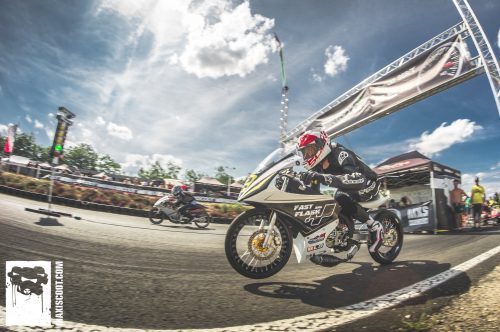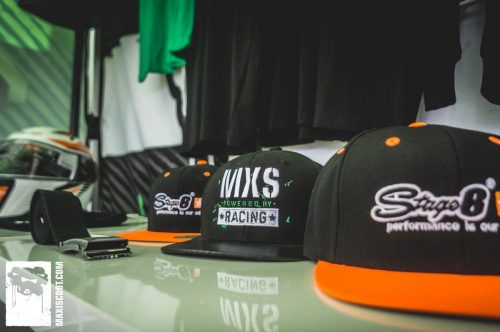 DRAG RACES 150M
The drag race pilots will use the 150 meter track for free practice on Saturday and for the official races on Sunday.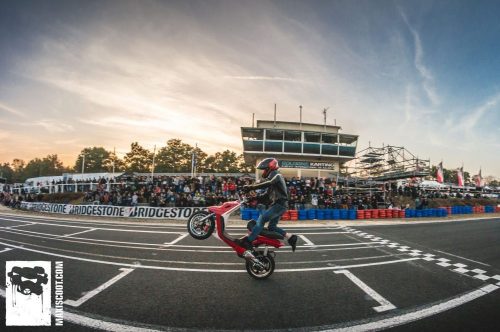 PIT STOP CHALLENGE
The aim of this competition is to remove and reinstall a cylinder as quickly as possible.
WHEELIE CONTEST
Wheelie fans will have the chance to show their skills at the Wheelie Contest – the fastest and longest wheelie wins.
AWARDS DRAG CHALLENGE
First will be the award ceremony for the winners of Drag Day #2, afterwards for the ScooterPower members.
Any driver who wants to participate in ScooterPower Drag Day #2 2019 must be at least 14 years old and have a BSR / CASM or driver's license. All drivers must present themselves with their equipment and vehicle, both have to comply to the technical regulations for the respective discipline, .
Admission: 15 € on Friday, 10 € on Saturday, 5 € on Sunday.
Registration fee for participation in the drag races: online 40 € or on site 70 € / vehicle.
Registration for access to the circuit is only possible on site. Price 40 € / vehicle. Free of charge for all drivers who are already registered for Drag Racing.
On-site registration 20 €.
The best moments of the weekend will be captured by our photographer, shared on Facebook, Instagram and Snapchat and later published as a photo album. Follow us so you don't miss anything!
You can watch our aftermovie on our YouTube Channel Maxiscoot later. Subscribe to our channel to stay up to date.
Rankings and official times will be published online the week after the event.. Stay tuned!